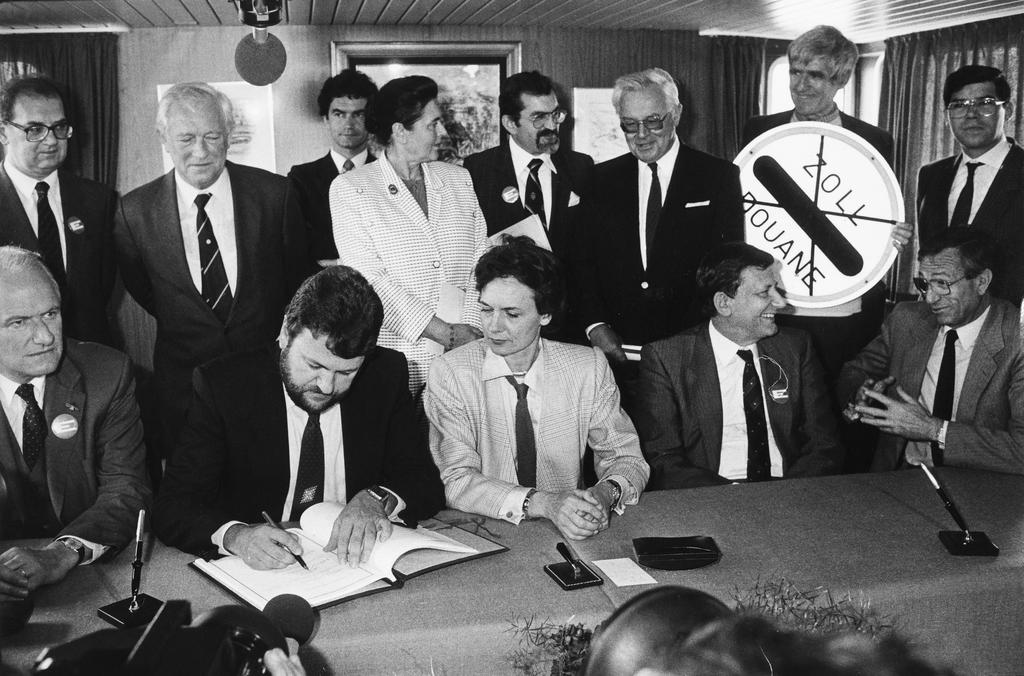 France will this week call for an effective suspension of the Schengen Agreement on open borders across Europe.
The agreement was in 1985 in the town of Schengen in Luxembourg. It removes border checks within Europe, meaning that anyone, regardless of nationality, can move freely among member states without showing a passport or visa. Most EU members have signed the agreement – but not the United Kingdom – and some non-EU states. Such as Switzerland, Iceland, and Norway, are members as well.
France will not call for a formal abrogation of the agreement, but would rather demand that all members of the Schengen Zone begin border identity checks, a move which amount to an effective suspension of the 30-year old agreement.
France will raise its demand this Friday, at an emergency meeting of EUinterior ministers in Brussels.
"The French are going to push hard for everyone else to institute border controls, particularly Belgium, but across the wider euro area. To all intents and purposes it will be a temporary suspension of Schengen," a source toldthe Telegraph.
Later this afternoon, French president Francois Hollande will announce that he will extend strict emergency powers for a further three months. French diplomats describe the speech, which will be delivered in Versailles, as a "highly significant" moment for Europe as it comes to terms with the security implications of the Paris atrocities.
In Friday's emergency meeting, the French will insist on a drastic and radical internal tightening of the Schengen Agreement. The agreement has already come under increasing pressure as a result of the refugee crisis. Border security measures introduced by Germany, Austria, Sweden, Hungary, and Slovenia – even if temporarily — have raised questions about the viability and durability of Schengen.
The Telegraph reports that the French proposals, to be presented Friday, also include more checking of identities, both for travelers entering the EUfrom outside Europe but also – importantly – of travelers moving within Europe.
France has not said whether the measures it will insist on are meant to be temporary or permanent, but all sides agree that they will be put in place for a considerable period of time.
France will also demand the immediate implementation of the controversial Passenger Name Records (PNR) system for planes, trains, and ships. Privacy advocates in different European countries have been successful so far in blocking the measures, which, they contend, involve the bulk collection of personal information in violation of the Lisbon Treaty.
France insists that the PNR will be used not only for external entries, but also for intra-EU travel, a move which would require new European legislation.
French officials told the Telegraph that France also wants greater use of the Schengen Information System (SIS) which cross references border identity checks with a vast database of known criminals, stolen vehicles and passports, and other security data.
Bernard Cazeneuve, the French interior minister, in remarks on Sunday, said that "systematic and coordinated checks on borders inside the European Union" were now essential for the fight against terrorism.
"Because terrorists cross Europe's external borders and internal borders, we want the proposals that are made and the measures taken by France as those put in place by other European countries … to be enacted quickly," he added.