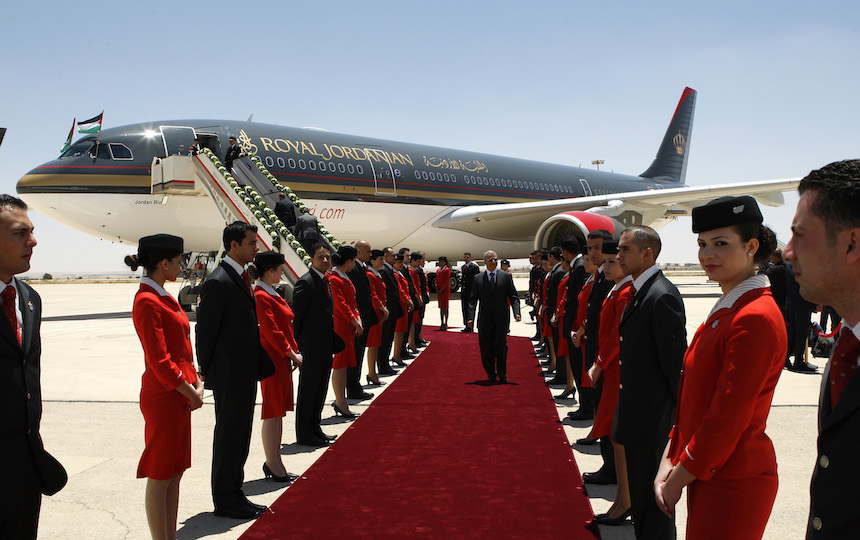 The Transportation Security Administration (TSA) has instructed airlines to block passengers traveling to the United States from ten airports in eight Muslim-majority countries from bringing laptops, iPads, Kindles, and cameras on board. Passengers boarding U.S.-bound planes at these airports – located in Egypt, Jordan, Kuwait, Morocco, Qatar, Turkey, Saudi Arabia, and the United Arab Emirates — will no longer be allowed to carry with them into the cabin any electronic or electrical device larger than a cellphone.
All electronic and electric devices, with the exception of cellphones, will have to be checked.
Air crews are not covered by the directive.
Arstechinca reports that the new directive was circulated to airlines on Monday in an email marked "confidential."
TSA issued the directive after "evaluated intelligence" that terrorists continue to target commercial aviation by "smuggling explosives in portable electronic devices."
"Based on this information, Secretary of Homeland Security John Kelly and Transportation Security Administration acting administrator Huban Gowadia have determined it is necessary to enhance security procedures for passengers at certain last-point-of-departure airports to the United States," DHS officials said late Monday.
David Lapan, speaking for DHS, said the directive will be in effect until 14 October, and may be extended for another year "should the evaluation of the threat remain the same."
U.S. airlines are not affected by the directive because no U.S. airlines offers direct U.S.-bound flights from the affected airports.
There are about fifty flights arriving in the United States daily from the ten airports on the list.
The TSA circular is not a public regulation, but the expectation is that airlines will enforce the rule, which applies to flights both to and from the United States. Airlines were given 96 hours to comply.
The ten airports covered by the directive are: Queen Alia International Airport (AMM) in Jordan, Cairo International Airport (CAI) in Egypt, Ataturk International Airport (IST) in Turkey, King Abdulaziz International Airport (JED) and King Khalid International Airport (RUH) in Saudi Arabia, Kuwait International Airport (KWI) in Kuwait, Mohammed V International Airport (CMN) in Morocco, Hamad International Airport (DOH) in Qatar and Dubai International Airport (DXB), and Abu Dhabi International Airport (AUH) in the United Arab Emirates.
For more on U.S. Airport Security Regulations: Homeland Security News Wire