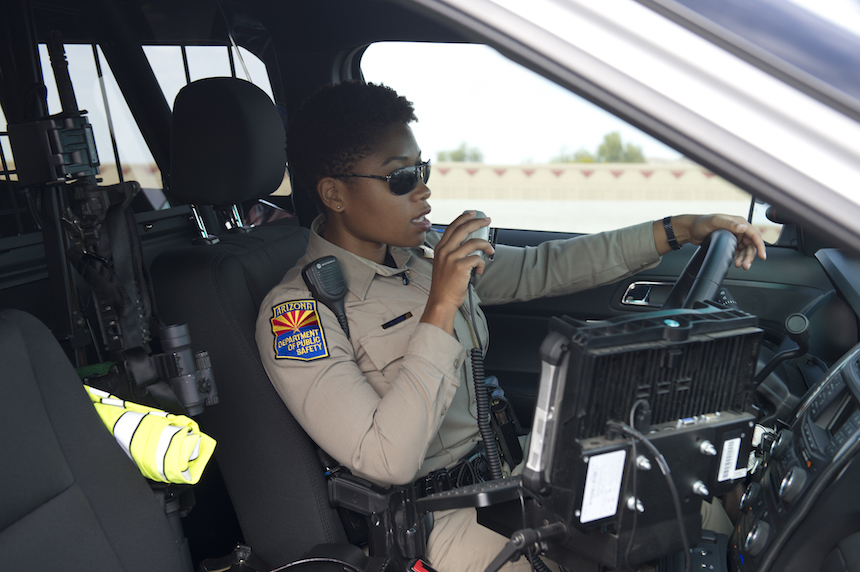 Border Patrol Agents Arrest Convicted Child Sex Offender
Border Patrol agents from the Nogales Station apprehended Jesus Ojeda-Ricardez, a thirty-two-year-old Mexican national last Wednesday afternoon shortly after he illegally entered the United States west of Nogales.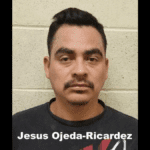 During processing, agents conducted a records check and learned Ojeda-Ricardez was convicted in 2006 for sexual intercourse with a minor and domestic violence in Riverside County, California. He is in federal custody pending prosecution for re-entry as an aggravated felon. All persons apprehended by the Border Patrol undergo criminal history checks using biometrics to ensure illegal immigrants with criminal histories are positively identified.
Two Local Juveniles Arrested for Smuggling Marijuana after Fleeing From Law Enforcement
Nogales Station Border Patrol agents apprehended two Tucson residents and seized six bundles of marijuana last Thursday morning in downtown Nogales after the teenagers attempted to flee in a vehicle.
Border Patrol agents witnessed the two males loading several large packages into a minivan near the International Boundary Fence before traveling to a local grocery store parking lot. When agents attempted a vehicle stop, the driver fled, engaging in evasive maneuvers during the pursuit around downtown Nogales before coming to an abrupt stop in the outbound lane of the Dennis DeConcini Crossing where the two suspects bolted from the van. The two juveniles attempted to flee the scene on foot and nearby Border Patrol agents worked together to capture and detain the teenagers.
A subsequent search of the minivan yielded more than 135 pounds of marijuana worth an estimated $111,000. Agents turned the seventeen-year-old driver and sixteen-year-old passenger, vehicle, and marijuana over to the Santa Cruz High Intensity Drug Trafficking Area Task Force for prosecution.
24 Pounds of Meth and Heroin Seized at Immigration Checkpoint
Nogales Station Border Patrol agents at the Interstate 19 Immigration Checkpoint arrested two Mexican nationals after finding more than twenty-four pounds of methamphetamine and heroin concealed in their vehicle last Thursday afternoon. Agents referred the twenty-five-year-old female driver of a Jeep Compass for secondary inspection after a Border Patrol canine alerted to an odor it was trained to detect. Agents used a Z-Backscatter x-ray imaging technology to discover twenty-two packages of methamphetamine and heroin valued in excess of $120,000 hidden inside the vehicle.
After arresting the female driver and twenty-six-year-old male passenger for narcotics smuggling, agents turned the seized drugs and vehicle over to the Drug Enforcement Administration for processing.
Operation Stonegarden Nets More Than $214k in Narcotics
U.S. Border Patrol partnered with Arizona Department of Public Safety (AZDPS) troopers in Operation Stonegarden and arrested two U.S. citizens during separate traffic stops last Wednesday on Interstate 10 near Arizona City and seized more than sixty pounds of narcotics. An AZDPS trooper encountered a sedan for a traffic violation in the morning. The forty-eight-year-old male driver gave consent to search the vehicle resulting in the discovery of thirty pounds of methamphetamine, worth in excess of $60,000, hidden within the vehicle.
Later that afternoon, another AZDPS trooper performed a traffics stop on a sedan driven by an eighteen-year-old woman. The trooper received consent from the driver to search the vehicle, resulting in twenty-two pounds of methamphetamine and 10 pounds of heroin being discovered concealed within the vehicle.
Both drivers were arrested for the possession and transportation of illicit drugs and face felony charges with the Pinal County Attorney's Office.
Collaboration between state, local, tribal and federal law enforcement agencies has created a greater force against transnational criminal organizations in southern Arizona, disrupting illicit activities in border communities.
Operation Stonegarden is a Department of Homeland Security program that grants funds to other law enforcement agencies to enhance and strengthen border security throughout the United States.
DPS Troopers Participating in Operation Stonegarden Apprehend Nevada Man Found with 5 AK-47s in Car
An Arizona Department of Public Safety (AZDPS) trooper participating in Operation Stonegarden arrested a twenty-four-year-old Nevada man and seized five AK-47 assault rifles during a traffic stop last Wednesday morning on Interstate 10 near Marana. The AZDPS trooper discovered the weapons after stopping a blue sedan for a traffic violation. During the encounter, the trooper conducted a search and discovered five AK-47s in the vehicle's trunk, as well as a small amount of cocaine in the driver's wallet. After the trooper arrested the driver for trafficking of weapons, the rifles were seized and the case turned over to the Bureau of Alcohol, Tobacco, Firearms and Explosives. The sedan was identified as a rental vehicle.