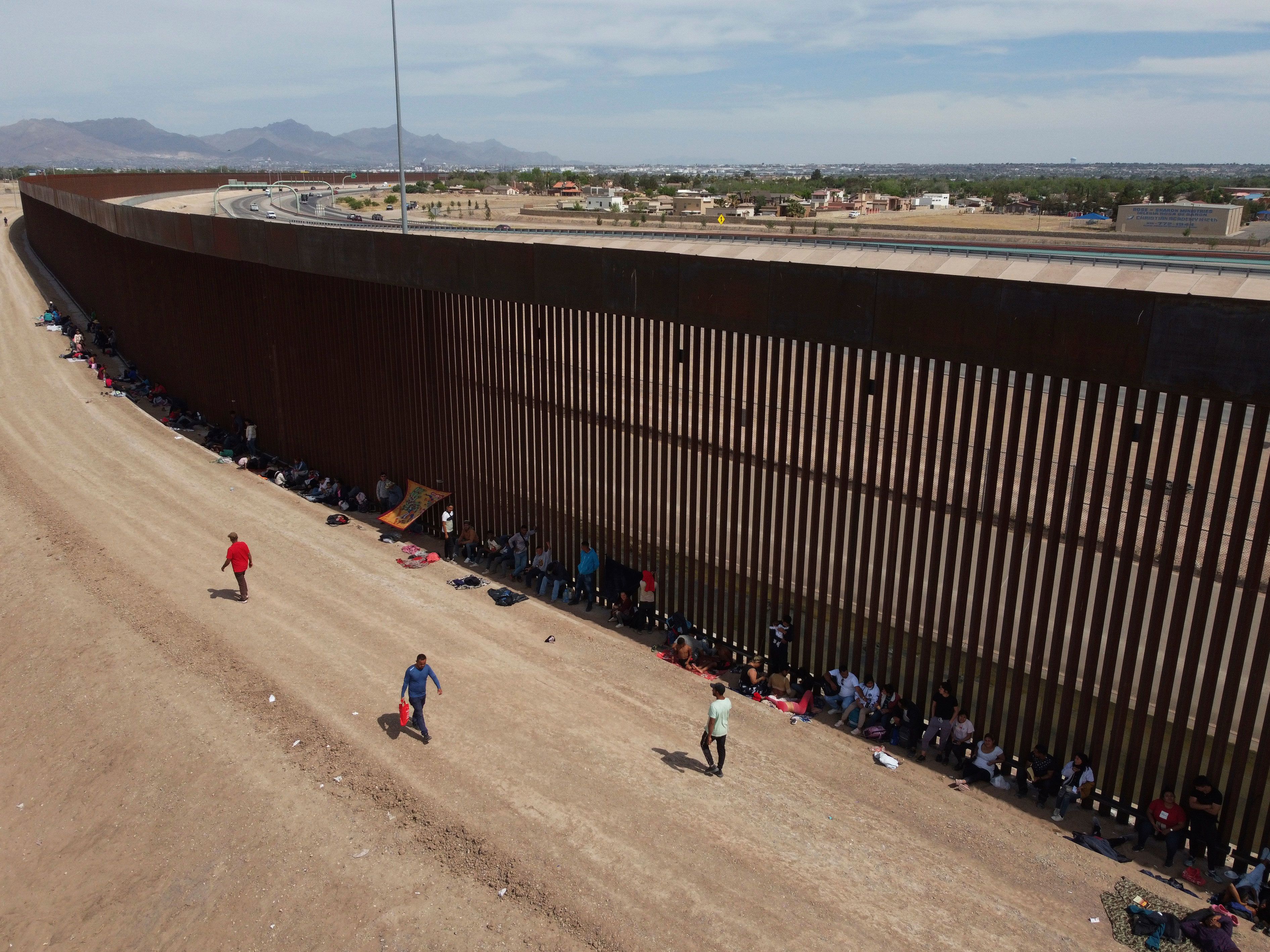 Erin B. Corcoran, executive director of the Kroc Institute for International Peace Studies and associate teaching professor at the Keough School of Global Affairs, University of Notre Dame, is an expert on U.S. immigration law and policy, refugee and asylum law, human trafficking and the protection of vulnerable migrant populations.
Corcoran said the following in response to the proposed plan to send 1,500 troops to the Mexico border as Title 42 immigration restrictions expire on May 11, and the implications of the controversial proposed rules that will deny asylum seekers the right to claim asylum if they cross into the U.S. without prior legal authorization:
"Sending military troops to the border is troublesome. The military is not trained in immigration law or refugee protection. While they will not adjudicate cases, the presence of the military sends a message of militarization and the securitization of the border. This is not the first time a President has sent the military to the border to assist the Department of Homeland Security. President Trump also sent troops."
"In addition, the Biden Administration is proposing significant changes that could negatively affect asylum seekers, including setting up regional processing centers in Latin America. While these regional border stations can be helpful in processing asylum claims in third countries, they must not be a substitute for U.S. obligations to provide access to asylum in the United States. In addition, the U.S. has been in negotiations with Mexico for Mexico to receive nationals from third countries. This is potentially problematic as there is no guarantee that Mexico is a safe country for such nationals or that Mexico won't deport these nationals back to harm or potential harm."
In regard to the anticipated migrant surge that may occur this week, Corcoran said that some of it can also be attributed to the seasonal increase on the southern border due to warm weather patterns as well as the backlog from Mexico that may soon be unleashed.
"Beginning in March, numbers tend to start increasing on the border; this has been true of unaccompanied minors since 2014, where the increase begins in the spring season. In addition, many asylum seekers have been stranded in Mexico due to the previous administration's 'remain in Mexico' policy. Subsequently, there is a backlog of cases waiting to be adjudicated."
"While we are seeing seasonal migration patterns playing out in increased flow to our southern border, it is important to discuss the reason these children are taking such a dangerous journey in the first place. The reality is that the conditions in the Northern Triangle region continue to be incredibly violent and unsafe, particularly for women and children. Gender-based violence is a huge cause of flight, as well as gang violence and government corruption. Until the root causes of flight are dealt with, people will continue to flee in search of safety."