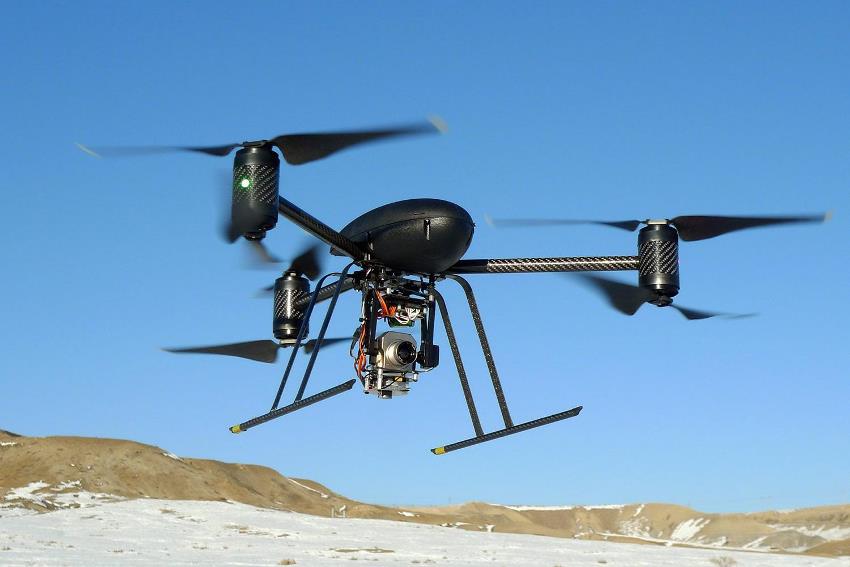 As part of the U.S. aviation authorities' effort to tackle the growing safety and security problems posed by drones, U.S. drone will soon be required to register their aircraft with the Department of Transportation. The register, to be made public on Monday, comes in response to a surge in incidents in which drones have flown near airports and crowded public venues.
The register will be unveiled in a joint appearance by U.S transportation secretary, Anthony Foxx, and Michael Huerta, administrator of the Federal Aviation Administration (FAA). The two will speak at a news conference attended by aviation security officials and drone industry figures.
Fortune reports that the Obama administration will announce the formation of an independent advisory committee tasked with creating the structure of a federal drone registry by December.
NBC News was first to report the plans on Friday.
The FAA has reported that between 1 January and 9 August this year, there had been more than 650 unauthorized drone sightings, compared with 238 in the whole of 2014. The FAA says that at this rate, the number of sightings would be about 1,100 by the year's end.
The sharp increase in drone flights near facilities such as airports, where they cause serious damage, and the fact that forecast speak of more than one million drone sales in the United States next year, have caused aviation security experts to worry about drones colliding with commercial aircraft during landing or take-off, or being used by terrorist and criminals as a weapon for attack.
Hobbyists' and news organization's drones already disrupted fire-fighting activities in the West, when tanker planes carrying water and fire-suppression chemicals had to turn away from blazes when their planes' pilots spotted drones flying over the blazes.
Aviation officials noted that efforts to track down the owners of rogue drones – even those flying dangerously close to busy airports — have been made nearly impossible by a 2012 congressional bill which bars the FAAfrom regulating recreational drones.
Last week, FAA deputy administrator Michael Whitaker told a House panel that the agency was talking with drone manufacturers about setting up a registry in order to keep track of drone owners, commercial and recreational.
As is the case with the Department of Homeland Security and the Pentagon, the FAA is testing technology to detect, track, and if need be disable, rogue drone flights posing a safety or security risk.
The FAA will also set up a new advisory and rule-making committee which will include representatives from the drone industry, the model aircraft community, and airline unions.
Republican lawmakers and drone industry officials say the blame for surge in rogue drone flights lies with the FAA, which, they contend, has failed to produce final regulations for commercial drone flights in time to meet a 30 September congressional deadline. Final drone regulations are now expected early in 2016.
Michael Drobac, the executive director of the Small U.A.V. Coalition, a drone advocacy group whose members include Google, Amazon, and camera maker GoPro GPRO, told Fortune that he is concerned with the proposed regulations. Both Amazon and Google are planning to use drones to deliver products ordered online to customers' doorsteps.
"I have great concerns that the F.A.A. and D.O.T. won't come up with something that will help us move us forward as a country in advancing this technology on their own," Drobac said. "This has to be led by industry."