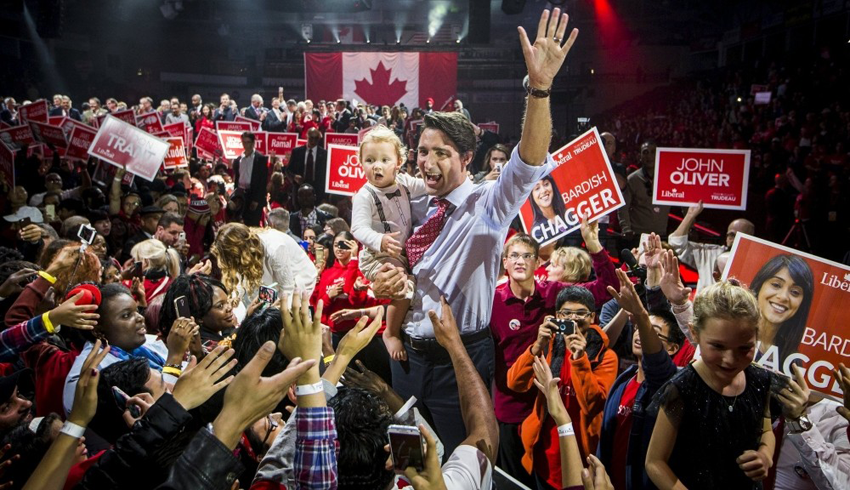 Canadian Liberal prime minister-designate Justin Trudeau, in his first press conference after leading the Liberal Party back into power in Monday's federal election, has confirmed that Canada will withdraw its fighter jets from the U.S.-led coalition conducting operations against Islamic State in Iraq and Syria.
Trudeau said he had spoken with President Barack Obama in a phone call during which he discussed his plan to pull Canada's fighter jets out of the anti-ISIS effort.
"I committed that we would continue to engage in a responsible way that understands how important Canada's role is to play in the fight againstISIL, but he understands the commitments I've made about ending the combat mission," Trudeau said.
CBC reports that he did not yet set out a timeline for withdrawing Canada's six CF-18 fighter jets taking part in the U.S.-led bombing campaign. The outgoing Harper government planned to keep the fighter jets in the region until March 2016.
Canada has also deployed about seventy Special Forces troops to northern Iraq to train Kurds. During the election campaign Trudeau appeared to indicate that this mission would continue.
The White House, in a statement issued after the two leaders talked, said: "The two leaders agreed on the importance of deepening the already strong United States-Canada relationship and committed to strengthening the countries' joint efforts to promote trade, combat terrorism, and mitigate climate change."
Throughout the election campaign, Trudeau has said he would work to improve Canada-U.S. relations, which, he said, were not helped by the policies his predecessor pursued. Speaking at a rally in Ottawa earlier on Tuesday, Trudeau emphasized he wanted to make a shift in Canada's foreign policy.
"I want to say this to this country's friends around the world: Many of you have worried that Canada has lost its compassionate and constructive voice in the world over the past ten years.
"Well, I have a simple message for you on behalf of thirty-five million Canadians. We're back."