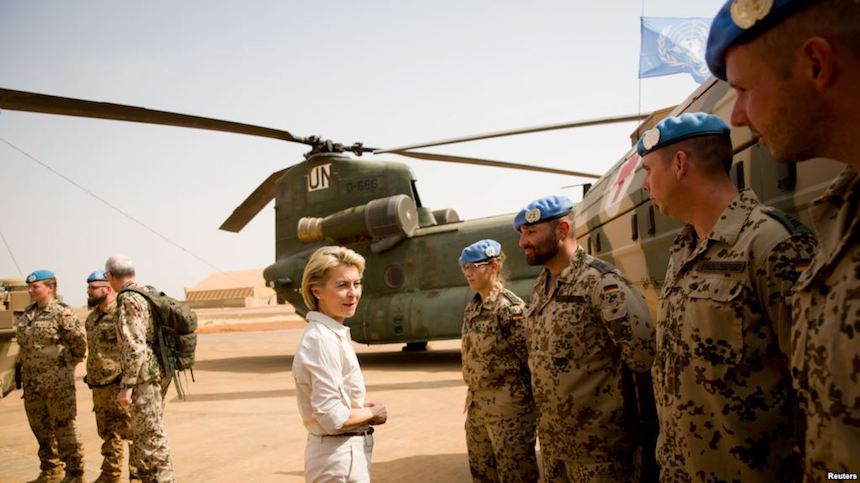 Germany has agreed to support to UN peace keeping mission in Mali, a country facing Islamist insurgency in the vast desert in the country's north.
But there is a problem: The Bundeswehr's service vehicles were found to be unable to take Mali's searing heat, Der Spiegel reports. The paper says that only about half of the German military vehicles sent to a UN base in the West African desert are still in operating condition.
Dust, stony and bumpy roads, and temperatures reaching 120 F have caused different problems in about half of the Bundeswehr vehicles deployed to Mali. The German contingent is part of the UN's Multidimensional Integrated Stabilization Missions. The German military was not ready for the conditions in Mali, and was unable promptly to ship spare parts to the UN base at Camp Castor in Gao, in northern Mali.
Moreover, the maintenance facilities at the UN base in Gao were found not be quite up to the German standards for maintenance.
"The mission fulfillment vis-a-vis the UN is guaranteed," a Bundeswehr officer stationed in Mali told Die Welt. "Operating conditions, however, regularly push us to the technological breaking point."
The Bundeswehr's problems are not limited to ground vehicles. The Tiger combat helicopter, which was scheduled to be deployed to Mali 1 May, has not been cleared to operate in temperatures exceeding 109 F. Daytime temperatures near Gao are projected to run 110-113 F for the next few weeks – and will climb even higher in July and August — meaning the advanced Tiger helicopter would not be allowed to take off on surveillance and supply missions.