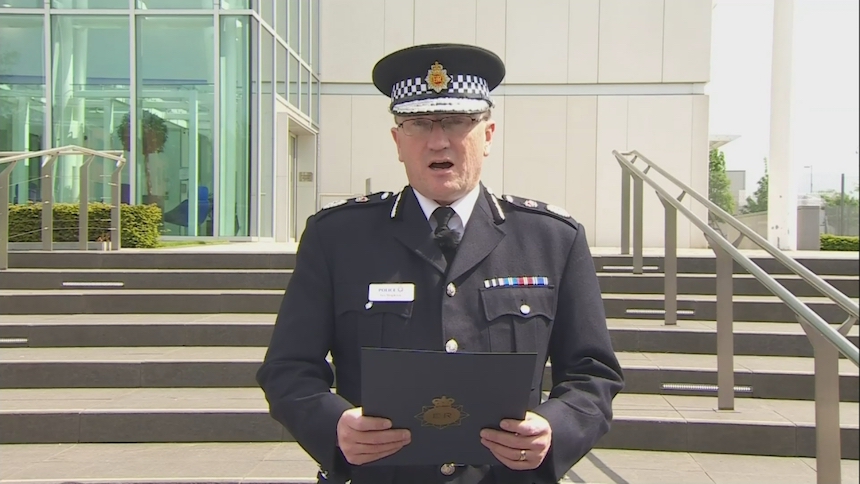 British security services appear to have missed several opportunities to stop Salman Abedi before he carried out the Manchester Arena attack earlier this week.
The Telegraph reports that two people who knew the 22-year-old at college called the anti-terror hotline after he told them that "being a suicide bomber was OK."
It is understood the calls were made about five years ago.
Two Muslim community leaders in Manchester also reported Abedi after learning of his extremist views.
Mohammed Shafiq, chief executive of the Ramadhan Foundation, told the Telegraph that Abedi was reported two years ago "because he thought he was involved in extremism and terrorism."
"People in the community expressed concerns about the way this man was behaving and reported it in the right way using the right channels," Shafiq said.
"They did not hear anything since."
Calls to the counterterrorism hotline about Abedi were also made after he confronted an Imam who was delivering an anti-extremist sermon at Didsbury Mosque.
Akran Ramadan, one of the leaders of the Libyan community in south Manchester, said he understood Abedi had been placed on a "watch list" after the mosque banned him and reported him to the authorities for his extremist views.
Members of Abedi's family had also reportedly warned authorities he was "dangerous."
The British authorities are now convinced that Abedi was likely part of a wider terrorist network, and several arrests have been made in both Britain and Libya.
Eight men have been taken into custody in the United Kingdom, and the Libyan authorities have arrested Abedi's father and brother. Hisham Abedi, the younger brother of Salman, has confessed to knowing "all the details" of the terror plot.
Before becoming radicalized, Abedi led an aimless life of heavy drinking and drugs. Neighbors noticed his deepening radicalization when he began flying black flag associated with ISIS from the windows of his Manchester home.
"There was a black flag with Arabic writing on it on the roof for a bit, a few years ago," a neighbor told the BBC.
The Times reports that Abedi was also noticed by the security services for his association with a Manchester-born ISIS recruiter Raphael Hostey, who was killed in a U.S. drone strike in Syria last year.
Anonymous officials told the AP that British authorities were looking into whether Abedi had ties to other cells across Europe and North Africa. The probe focuses on Mohamed Abrini, who was connected to the terrorist attacks in Paris and Brussels.
Abrini visited Manchester in 2015.
Abedi had returned from a trip to Libya just days before the Manchester attack.
Abedi's father insists his son is innocent. Before his arrest, the father said Salman had last spoken to his son five days ago and he sounded "normal." He said his son was getting ready to visit Saudi Arabia for a short Umrah pilgrimage then planned to head to Libya to spend the Islamic holy month of Ramadan with his family.
The British security services have expressed a growing irritation and alarm with the stream of revelations in U.S. newspapers about various aspects of the investigation. The Independent reports that Greater Manchester Police have stopped sharing intelligence relating to the Manchester Arena attack with U.S. government agencies as concerns rise that U.S. intelligence officers are continuing to leak confidential details of the investigation to the American media.
Home Secretary Amber Rudd yesterday warned the United States that the "irritating" leaks of information must stop and said she had received assurances from American officials that they would not happen again.
Just hours after Rudd's comments, the New York Times published crime scene photos of the attack apparently passed to them by U.S.intelligence sources.
Prime Minister Theresa May confirmed she will raise the controversy with Donald Trump when she meets him at a NATOsummit in Brussels on Thursday.
"I will make clear to President Trump that intelligence that is shared between our law enforcement agencies must remain secure," she said, speaking from Downing Street.
This article is published courtesy of Homeland Security News Wire.