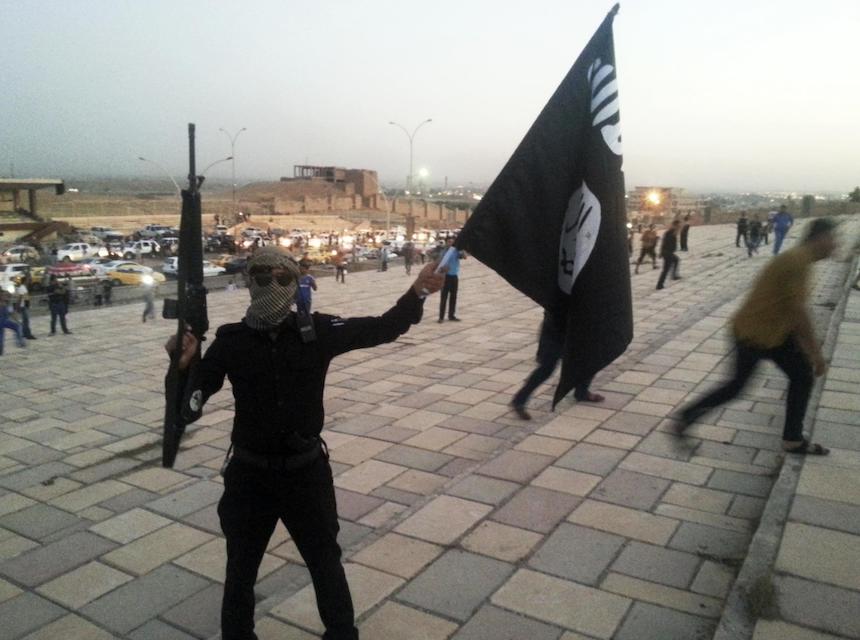 France is giving Iraqi forces fighting ISIS specific information about French jihadists in ISIS ranks so the Iraqi military could target and kill them.
The Wall Street Journal reports that small units of French special forces operating in Iraq are looking for these French nationals, and that the French have enlisted the help of Iraqi units in this effort. The goal is to make sure that these French nationals do not come back to France to pose a terror threat there.
The information the French are providing the Iraqis includes photos, alibis, and location coordinates gathered from surveillance drones and radio interceptions.
The French and Iraqi authorities have not provided numbers on how many French citizens have so far been killed in the operation, but French sources said that said that 30 French men had been identified as senior, 'high-value' targets.
Of 1,700 or so French nationals who traveled to Syria and Iraq to join the ranks of ISIS since 2014, a few hundreds have been killed in fighting to date.
The WSJ notes that France is thought to be the only Western country actively hunting its citizens in Iraq and Syria in order to kill them before they have a chance to return home.
Legal experts say that this policy takes place in a murky legal context.
France has suffered several terrorist attacks, with a total of 236 people being killed on French soil by terrorists affiliated or inspired by ISIS in the last three years.
There are about 1,200 French troops deployed to Iraq, operating as part of the U.S.-led coalition. France is also part of the U.S.-led aerial campaign against Isis in neighboring Syria.
Of the 1,200 French troops in Iraq, about 100 are special forces tasked with hunting down and eliminating French nationals in ISIS ranks.
This article is published courtesy of Homeland Security News Wire.