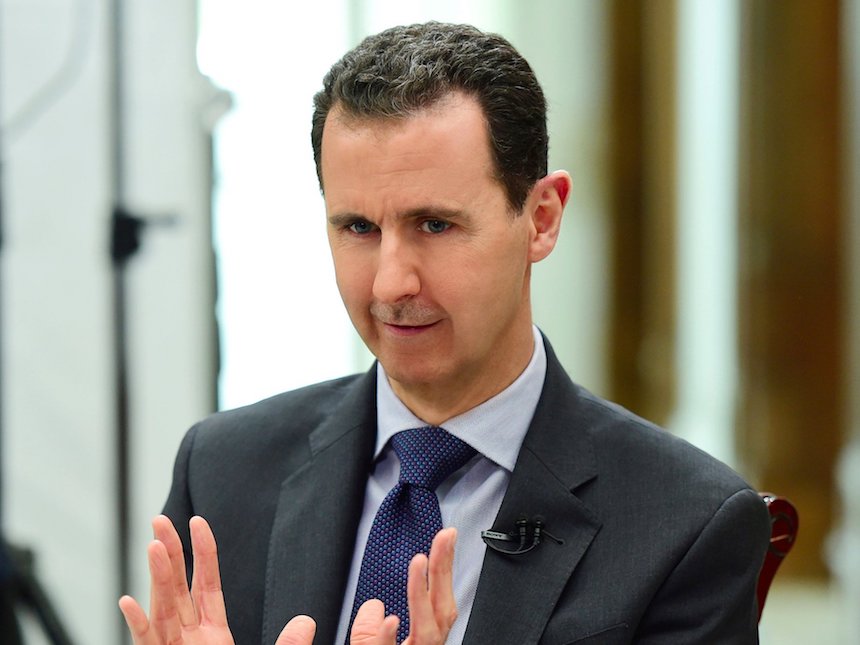 The United States has charged that the Assad regime was preparing to launch another large-scale chemical weapons attack on Sunni Syrians — warning that the Syrian regime would "pay a heavy price" if it went ahead with the attack.
The White House, in a statement released late Monday, said that the United States had noticed Syrian military preparations similar to those the Syrian military had undertaken ahead of the 4 April chemical attack which killed eighty-seven Syrian civilians, and which triggered a U.S. cruise missile strike on the Syrian air base which was used to launch the attack.
"The United States has identified potential preparations for another chemical weapons attack by the Assad regime that would likely result in the mass murder of civilians, including innocent children," White House spokesman Sean Spicer said.
"If… Mr. Assad conducts another mass murder attack using chemical weapons, he and his military will pay a heavy price," he said.
U.S., European, and Israeli intelligence agencies had identified several military sites in Syria where the Assad regime was hiding recently produced chemical weapons from UN inspectors.
CNN reports that U.S. intelligence officials said that the White House warning was based on new reports of what was described as abnormal activity at these military sites, an activity which might be associated with preparations for a chemical attack.
The intelligence was not conclusive, but the United States decided to issue the public warning to the Assad regime in an effort to deter such a strike.
Israeli sources noted the timing and context of the suspected preparations by Assad for more chemical attacks. Since the rebellion against the Assad regime began in early 2011, the regime has killed hundreds of thousands of Sunni Syrians, and conducted a massive campaign of ethnic cleansing – driving millions of Sunni Syrians out of towns of villages in western Syria. The immediate goal of the ethnic cleansing campaign was to increase the area in which the minority Alawites, to which Assad belongs, would now form a majority. The longer-term goal was to change the demographic balance in Syria by driving as many Sunnis as possible out of Syria into Turkey, Jordan, and Europe.
Emptying Syria of millions of Sunnis would not help Assad, but also Iran, Hezbollah, and Russia in any future deal over the future of the country.
This week Assad is touring the former Sunni-majority areas north of Damascus. He announced an amnesty program for those few Sunnis who are still in area – but also threatened draconian measures against those who still oppose him.
Israeli intelligence sources that another large-scale chemical attack against Sunni civilians will help Assad drive home his message.
This article is published courtesy of Homeland Security News Wire.