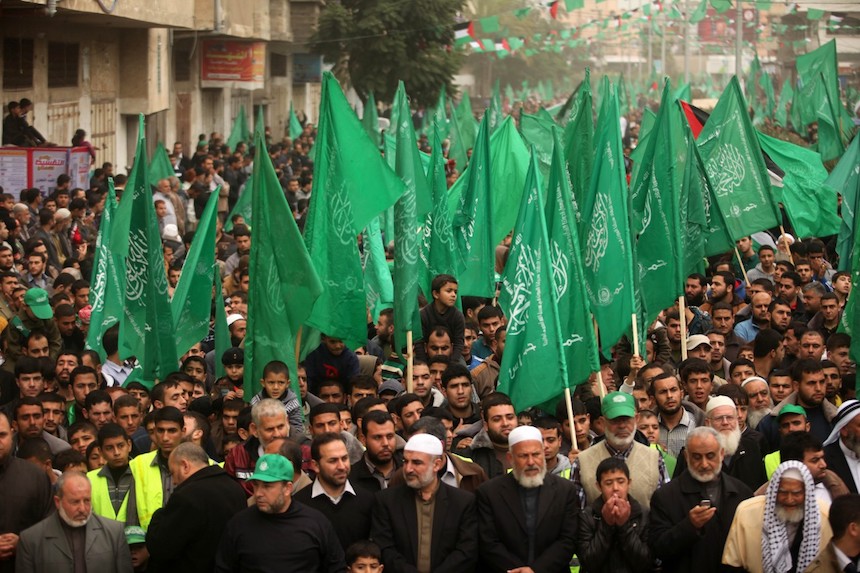 The European Court of Justice (ECJ) earlier today (Wednesday) has rejected a request to take the Palestinian militant group Hamas off the EU's list of terrorist organizations. The tribunal has referred the case back to a lower court.
The decision overturns a 2014 ruling by the EU's second-highest court to remove Hamas from the EU's terror watch-list.
The Washington Post reports that the EU first labeled Hamas a terror group in 2001. The EU then froze the organization's assets and imposed travel bans on its members. Hamas took power in Gaza in June 2007 and has been in control over the impoverished area since then.
In 2014 the EU's General Court ruled that the EU did not have sufficient evidence to keep Hamas on the terror blacklist. The judges said that the policy was based on "factual imputations derived from the press and the internet" rather than acts examined and confirmed by authorities.
The United States harshly criticized the court's ruling.
All of the EU governments joined in appealing the 2014 ruling to the European Court of Justice (ECJ) in Luxembourg. That court is the highest judiciary authority in the 28-member block.
After considering the 2014 ruling, the ECJ judges ruled that the General Court "should not have annulled" Hamas's status as a terror group. According to the ECJ, a competent authority is needed to place an organization on the blacklist, but there is no such condition for subsequent retention.
Legal analysts say that today's announcement came as a surprise as it goes before previously expressed opinion by the court's senior lawyers.
Also on Wednesday, the ECJ ruled that Sri Lanka's separatist Liberation Tigers of Tamil Eelam (LTTE) should be taken off the EU's terror list.