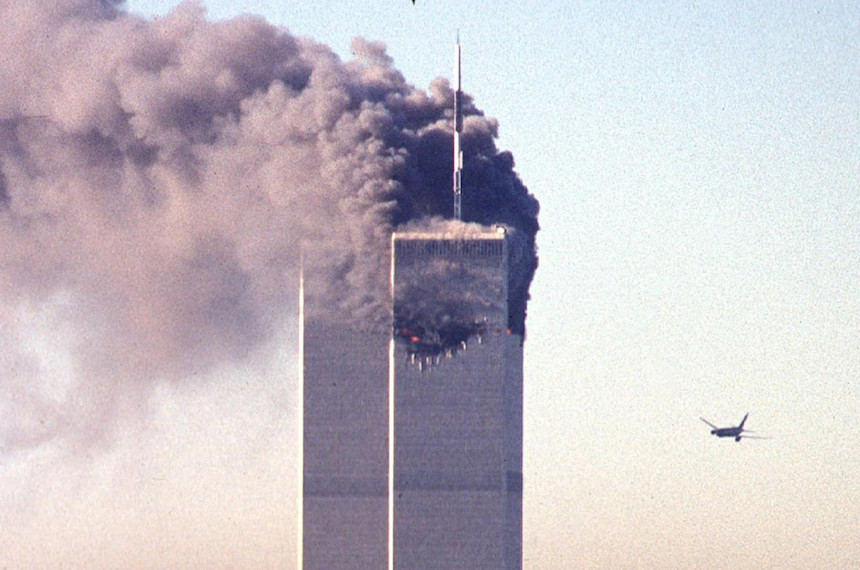 The Saudi embassy in Washington, D.C. paid two Saudis to conduct a "dry run" of the 9/11 attacks, documents submitted by lawyers for plaintiffs in a terrorism case against the Saudi government show.
The New York Post reports that the complaint, filed on behalf of 1,400 family members of the 9/11 attacks victims, stated that the Saudi government paid two nationals, posing as students in the United States, to take a flight from Phoenix to Washington before 9/11, in order to test out flight deck security.
Sean Carter, a lawyer for the plaintiffs, said, "We've long asserted that there were longstanding and close relationships between al Qaeda and the religious components of the Saudi government."
The case can then go to trial thanks to the Justice Against Sponsors of Terrorism Act which was voted into law by Congress last September, over the veto of President Barack Obama. The law allows survivors and relatives of victims to sue foreign governments in USfederal courts.
The Post reports that the class action lawsuit charges that "a pattern of both financial and operational support" from the Saudi government helped the hijackers in the months before the attacks.
The lawyers for the plaintiffs submitted FBI documents which claim that the two Saudi nationals who came to the United States, Mohammed al-Qudhaeein and Hamdan al-Shalawi, were in fact members of "the Kingdom's network of agents" in the United States. The documents claimed the men trained in Afghanistan with a number of other al-Qaeda operatives that participated in the attacks.
Qudhaeein was allegedly employed at the Saudi Arabia's Ministry of Islamic Affairs, and Shalawi was a "longtime employee of the Saudi government" in Washington, D.C.
In November 1999 the two boarded an America West flight to Washington, and tried to enter the cockpit several times, asking the flight attendants "technical questions" and making the staff "suspicious."
Qudhaeein reportedly asked the crew where the bathroom was and was pointed in the right direction; but instead he tried to enter the cockpit. The pilots made an emergency landing in Ohio and the two men were released after an initial interrogation from the FBI.
Kristen Breitweiser, whose husband was killed in 9/11, said the documents submitted to the court show that their plane tickets were paid for by the Saudi Embassy in Washington, D.C.
The Post reports that the two men also attended a symposium in Washington, D.C., organized by the Saudi embassy in association with the Institute for Islamic and Arabic Sciences in America, which employed the al-Qaeda cleric Anwar al-Awlaki as a lecturer. He later helped the hijackers to get housing and ID when they arrived in early 2000.
The two Saudi nationals lived in Arizona and had frequent communication with Saudi officials.
Carter said the charges in the class action lawsuit were based on almost 5,000 pages of evidence.