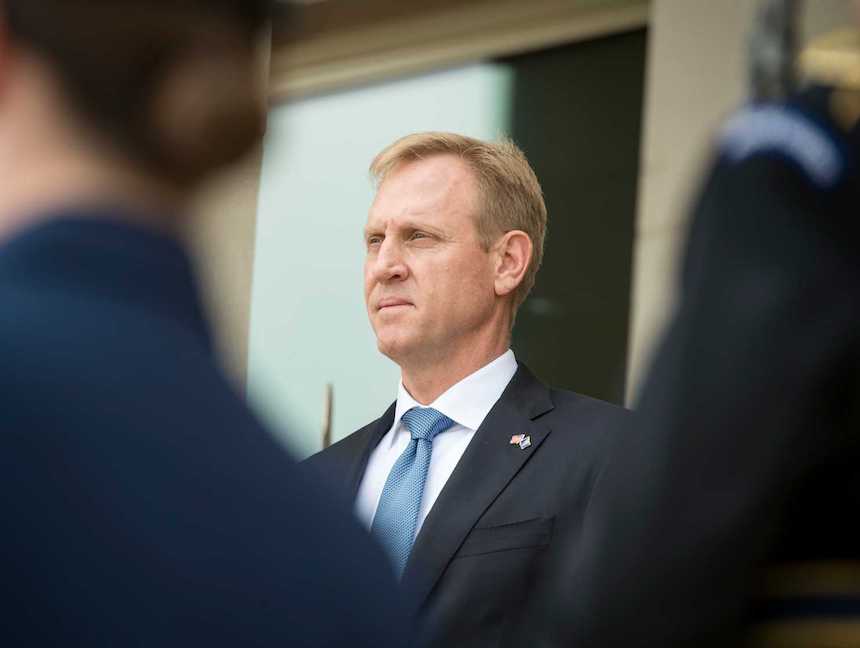 All Defense Department personnel need to read and internalize the new National Defense Strategy, Deputy Defense Secretary Patrick M. Shanahan said this week. "This is not a document; it is a means to an end. The strategy creates alignment and transparency."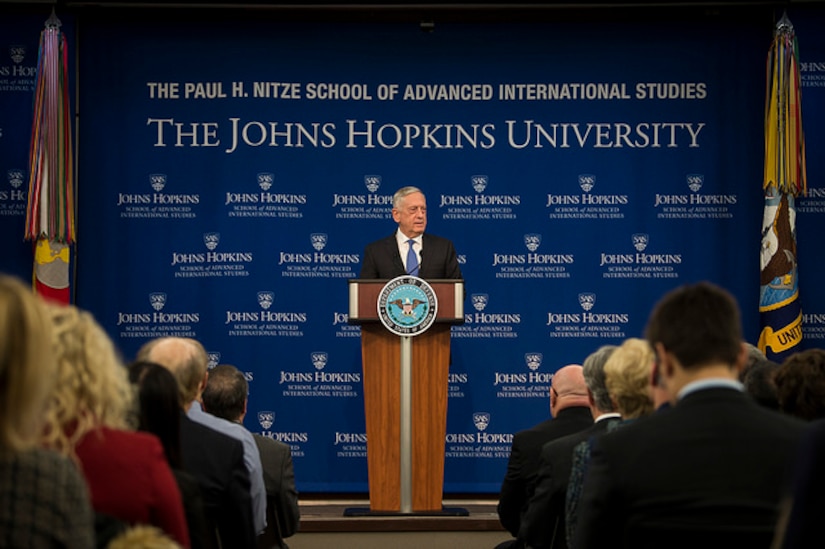 Defense Secretary James N. Mattis unveiled the strategy during a speech earlier this month at the Johns Hopkins Paul Nitze School for Advanced International Studies in Washington, D.C. An 11-page summary of the strategy is available on the Defense Department's website.
Shanahan said he wants the more than two million members of DoD to be in alignment with the strategy to create a powerful impetus to making the joint force more lethal, helping DoD to strengthen old alliances and build new partnerships, and reforming the way the department does business.
"When you have a common understanding of priorities and a common lexicon, we're the most powerful team in the world," Shanahan said.
Foundational for Future Budgets
The NDS is foundational, the deputy secretary said. "As we put together the fiscal 2019 budget, it was derived from the framework of the National Defense Strategy," he said. "We apply our resources based on the way we budget. So, if the strategy is going to come to life, it must be resourced. It has been the foundation of what we put together for '19, and it will be the underpinning for what we do for fiscal 2020."
The essence of the strategy is that it is not prescriptive — it's directional and descriptive, he said. "The strategy in its most distilled form is about doing more," Shanahan said. "It's about being more lethal, it's about having more relationships and it's about being more affordable."
Technology is important, but that is not where most of the money is riding, he said. "All of our bets are on people," he added. "Technology is an enabler to allow people to do more. The thing that makes our military great is our ability to be joint and its will. The investment we make is to enable greater will and greater jointness. That's what flows out of the strategy."
People are at the heart of the joint force, and the strategy recognizes it, Shanahan said. "When I'm sitting in the room with the staffs … thinking about strategy, I'm really thinking about the person most downrange," he said. "It's all about how do we make them more lethal? How do we make their efforts easier? How do we make them smarter, faster, stronger, better?"
First reported by

Jim Garamone,

DoD News, Defense Media Activity