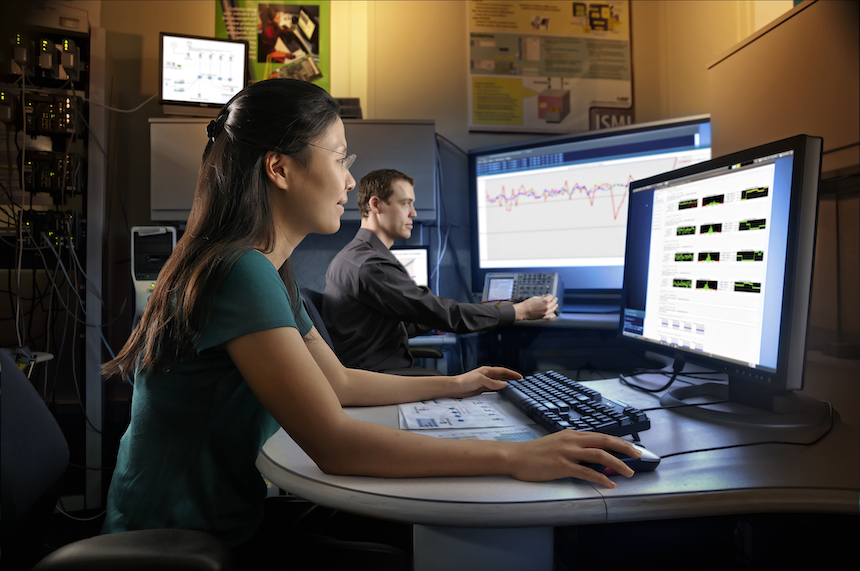 As Americans become more dependent on modern technology, the demand to protect the nation's digital infrastructure will continue to grow. CSU says that in an effort to produce career-ready cybersecurity professionals and to combat cybercrime nationwide, the California State University is creating educational opportunities for students and faculty members.
CSU is among the nation's leaders in cybersecurity training with campuses designated as Centers of Academic Excellence in Information Assurance by the National Security Agency (NSA) and the U.S. Department of Homeland Security (DHS).
According to the DHS, cybercrimes are traditional crimes perpetrated through cyberspace, ranging from online theft and fraud to child exploitation. These attacks are designed to steal, destroy and corrupt networks and information systems of companies, government agencies and households.
In 2016, the White House unveiled a plan to address the lack of cybersecurity and IT personnel – a major resource constraint affecting the ability to protect information for both federal and private sectors. CSU campuses are working to address this issue.
"To combat cybercrime, the most important thing is to educate people and raise their security and privacy awareness in using computers or smart devices with network access," says Jun Dai, associate director of the Center for Information Assurance and Security (CIAS) at Sacramento State. He says the awareness will expose attackers' operations and help teach people how to prevent online attacks.
Dai, along with several computer-science faculty members, will introduce high school students to cybersecurity preventions at Sac State's upcoming Cyber Security Academy. Students will gain hands-on experience during the weeklong summer program by learning how to protect and defend against cyberattacks. The program will also teach students how to detect intrusion systems for malicious activity and to protect confidential data using encryption.
San José State's participation in the Department of Homeland Security's Cyber Student Volunteer Initiative (CSVI) provides undergraduate and graduate students an opportunity to work alongside DHS cybersecurity experts. Students receive on-the-job training and are able to apply methods and concepts learned in the classroom to real work projects. This initiative provides a unique way for students to train for a career in cybersecurity and land a potential job with the DHS.
San José State's Big Data and Cybersecurity Center is located in Silicon Valley, home to many of the world's largest technology companies. Designated as a National Center for Academic Excellence in Information Assurance/Cybersecurity Education, DHSrecognizes San José State for its "significant contributions in meeting the national demand for information assurance/cybersecurity education, developing a growing number of professionals with information assurance and cybersecurity expertise in various disciplines, and ultimately contributing to the protection of the national information infrastructure."
Cal State San Bernardino develops the skills of students and cybersecurity faculty in thirteen western states using a teaching curriculum modeled after the NICE Cybersecurity Workforce Framework (NCWF). This national resource categorizes and describes cybersecurity work and allows the university to provide common language and skills for cybersecurity professionals to perform duties nationwide. The implementation led the campus to become a founding member of Cyberwatch West – an Advanced Technological Education center funded by the National Science Foundation (NSF).
"These examples are some of the ways the CSU is strengthening the nation's cybersecurity workforce," CSU says. "The CSU is committed to producing in-demand graduates for careers in security administration and to serve as security engineers, cybersecurity analysts, policy experts, cyber forensics investigators and more."
CSU notes that its Graduation Initiative 2025 is helping to close California's workforce gap, in addition to contributing to the national effort to produce more college graduates with cybersecurity degrees.
This article is published courtesy of Homeland Security News Wire.