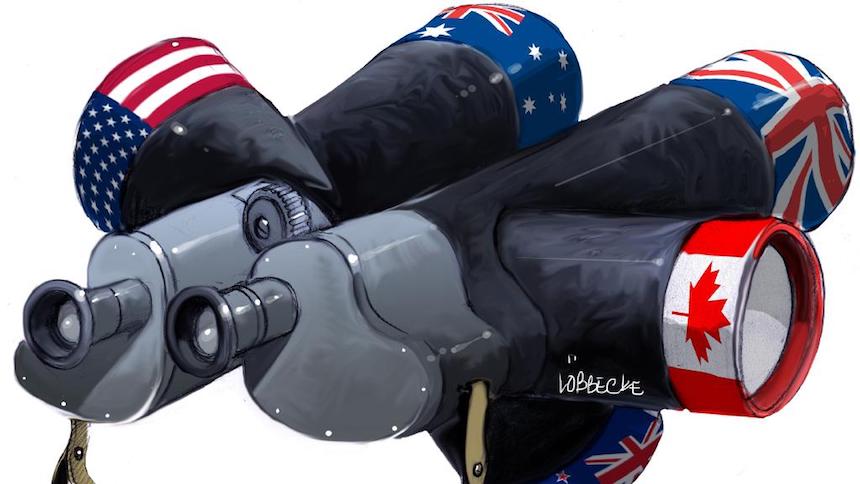 Australia attorney-general George Brandis said he was planning to introduce a proposal to Australia's four intelligence-sharing partners in the Five Eyes group — the United States, United Kingdom, New Zealand, and Canada – to require technology companies to create some kind of a backdoor to their devices.
Technocracy reports that Brandis and Alastair MacGibbon, Australia's cybersecurity special advisor, have spoken to the media in several interviews in the past few days, explaining the Australian government's proposal to make it more difficult for terrorists and criminals to communicate behind a wall of encryption.
Brandis told Sky News "If those encrypted communications contain information which is necessary to a prosecution, an intelligence task like keeping a terrorism suspect under appropriate surveillance, then there does need to be a level of co-operation from the carriage services providers."
Speaking on the Australian Broadcasting Corporation's AM program, MacGibbon also called for "co-operation," and said that while "no-one is talking about back doors here," Australians understand that their privacy at home can be breached when Police gain a warrant to enter their homes.
"From time to time we do expect our privacy to be breached," he said, adding "From time to time you would expect a law enforcement agency to break into a private communication online."
The Register rnotes that MacGibbon did not explain how such break-ins would be possible without service providers decrypting communications. "TheRegister cannot therefore interpret his comments as anything other than a suggestion that providers of communications services provide backdoors that break their encryption," the Register comments.
The next Five Eyes meeting will be held in Canada at the end of this month.
Australian leaders have emerged as strong proponents of allowing law-enforcement and intelligence agencies to gain access to the information and communication records on devices used by terrorists and criminals.
The Australian opposition leader, Bill Shorten, last week said that terrorists should not be able to hide on the Internet.
Also last week, Australia's Prime Minister Malcolm Turnbull and his cyber minister Dan Tehan held a video conference with carriers, ISPs, and social platforms like Twitter, Facebook and Google, and Turnbull expressed his view that social platforms were too tolerant of "extremist material," and demanded more cooperation from them.
This article is published courtesy of Homeland Security News Wire.