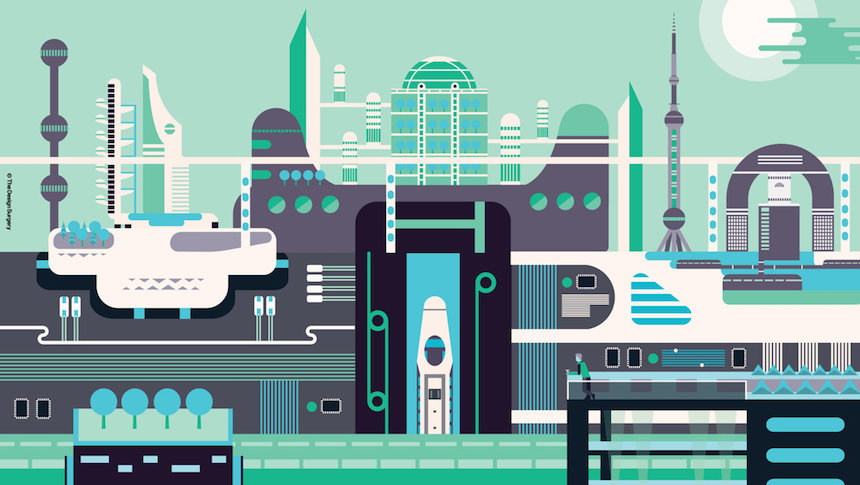 The Department of Homeland Security (DHS) Science and Technology Directorate (S&T) and its research and development (R&D) partners have issued a Request for Innovators (RFI) seeking to prototype, test, and transition cutting-edge emergency response technologies. The goal is to put tools with smart city and Internet of Things capabilities into the hands of first responders by 2020. "We welcome every opportunity to engage the innovation community in our R&D efforts," said Director of S&T's First Responders Group Dan Cotter. "This RFI is part of a larger smart cities effort announced in September to spur economic growth and invest in the men and women who protect our communities. We look forward to collaborating to increase first responder safety and efficiency."
S&T and its partners at the Center for Innovative Technology, Smart City Works and TechNexus are seeking new capabilities to support first responders in three specific areas:
Autonomous navigation for indoor drones in support of search and rescue missions in difficult environments, such as fire or earthquake damaged structures. Separate sensor prototypes are also sought: a WiFi finder sensor for smart phone signals and a thermal sensor for detecting the heat signatures of people or other living creatures.
Indoor building sensor suite (digital image, video, thermal or WiFi finder) to be mounted on fixed indoor building features, such as smoke detectors or exit signs. Sensor processing will be able to establish a baseline layout of indoor space and detect changes when events impact interiors and/or occupants.
Body-worn responder interoperability platform that integrates personal area network communications with third-party sensor packages. This Smart Hub will also communicate with non-body-worn sensors, such as smart building and smart city technologies, and responders would use it for situational awareness and to support enhanced mission-critical operations.
DHS S&T invites parties to express interest by January 18, with invited final responses due by February 15, 2018. Final selection will be announced in March 2018. Selected performers will be funded at $50,000 for an initial first cut prototype. Some will be selected for a second funded validation prototype (at $100,000) over a total period of 18 months. The goal at the end of the second round is to have commercially-relevant capabilities that are also ready as a minimum viable product for initial field testing with responders.
More details about funding, evaluation criteria and the application process are at http://www.cit.org/sciti/.