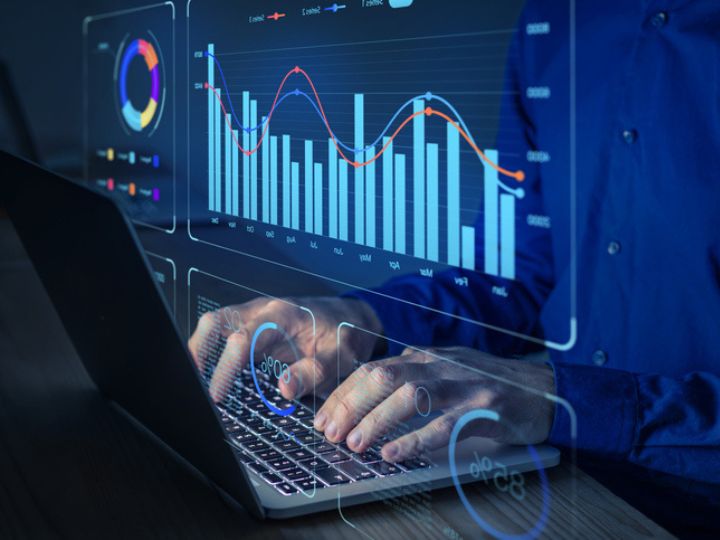 The energy industry is undergoing a significant transformation amid a volatile energy market and growing demands for sustainable energy solutions. To improve cost, efficiency and to increase competitive advantage during this transition, many oil and gas companies are implementing data science solutions. There is, however, a substantial challenge: Industry leaders widely recognize a shortage of energy professionals skilled in data science.
Data analytics is one of the fields prioritized in the Texas Higher Education Coordinating Board's Accelerating Credentials of Purpose and Value (ACPV) grant program, funded by the Governor's Emergency Education Relief Fund (GEER). ACPV is designed to support the rapid reskilling and upskilling of the Texas workforce through the expansion of postsecondary workforce education.
UH, in collaboration with UH-Downtown and UH-Clear Lake, received a $1 million ACPV grant to develop and deliver an innovative micro-credentialing program aimed at training both current and aspiring energy professionals in upstream energy data analytics to address the workforce gap, while increasing and expediting university-level credentials in this field. The program was executed by a consortium that included UH (UH Energy, together with the Petroleum Engineering and Earth & Atmospheric Sciences Departments), UH-Downtown and UH-Clear Lake.
UH Energy has been delivering micro-credential programs since 2020, and its upstream energy data analytics micro-credential courses provided the basis for UH's ACPV program. Micro-credential programs are bite-sized and focused on specific skills and knowledge, and they are an effective tool for reskilling and upskilling the workforce. The key innovation in UH's ACPV program was to integrate short-term, stackable, micro-credentials into existing graduate programs. This provided new pathways to gain academic credits, allowing students to accelerate their credentialing.
During the grant period (February-September 2022) the UH System consortium awarded nearly 250 "badges," or micro-credentials, with a class completion rate of 90%. UH Energy has awarded almost 1,500 micro-credential badges since 2020, covering a variety of energy-related fields such as sustainable energy development; environment, social and governance (ESG) in energy; hydrogen value chain; downstream energy data analytics; and carbon capture, utilization and storage.
"Our structured series of micro-credentials provide the necessary data sciences skillsets to facilitate developing solutions to current and emerging challenges using data-based decision making," said Ramanan Krishnamoorti, vice president of energy and innovation at UH. "The energy field is rapidly evolving, and energy professionals need to do the same."
Alan Rossiter, who oversees UH Energy's micro-credential program portfolio, notes that many of the learners in the programs are industry professionals. "Many of them report that they have been able to apply their new learnings immediately in their jobs. This highlights how micro-credentials offer a rapid response mechanism for changing career demands," he said.
Greg Ige, a full-time student at UHD and an experienced information systems analyst, recognized this need. He decided to change his career direction and focus on the growing field of data analytics. "I wanted to expand my skills and position myself to take advantage of future opportunities," he said. "I have been engaging with anything related to data analytics, artificial intelligence or technology related, so when this micro-credentialing opportunity came up, it only made sense to get the exposure."
He took enough upstream energy data analytics micro-credential courses in UH's ACPV program to earn bronze and silver belts and is looking forward to taking more courses as they are offered. "I enjoyed learning new skills and networking with other students," he said. "I was able to use the skills I learned in class in a competition and I'm hoping to get into a master's program…I know this experience will help me get through those classes a lot easier."
To learn more about the Accelerating Credentials of Purpose and Value (ACPV) grant program and the UH Energy project, click here. You can also find information on UH Energy's portfolio of micro-credential programs here.
– Rashda Khan