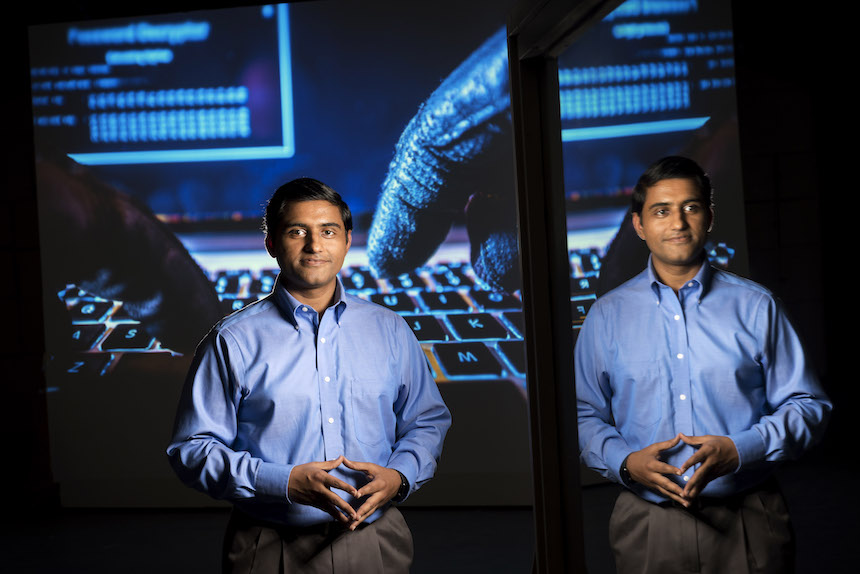 The University of Arkansas at Little Rock has been named a priority partner in a new Department of Homeland Security-funded national consortium.
The Department of Homeland Security Science and Technology Directorate (S&T) will award the consortium a $3.85 million grant for its first operating year in a 10-year grant period to create the Center of Excellence forCriminal Investigations and Network Analysis (CINA).
Led by George Mason University, the center's research will focus on criminal network analysis, dynamic patterns of criminal activity, forensics, and criminal investigative processes.
Dr. Nitin Agarwal, Jerry L. Maulden-Entergy endowed chair and information science professor, will lead UA Little Rock's research projects with the consortium. His research group, UA Little Rock Collaboratorium for Social Media and Online Behavioral Studies (COSMOS), will be an integral part of the research.
"CINA researchers and educators will develop and actively enable the deployment of a powerful suite of innovative methods, technologies, tools, and knowledge products," Agarwal said. "These methods will make homeland security practitioners more effective and efficient in predicting, thwarting, and prosecuting transnational criminal organizations and other homeland-security-related criminals while informing, shaping, and reinventing the future of law enforcement investigations."
UALR says that as part of the consortium, Agarwal's team will contribute to research areas designated as priorities by the Department of Homeland Security and provide training opportunities for students, researchers, and those working in cyber defense.
Agarwal's research on deviant cyber flash mobs (CFM) is one such research priority for CINA. CFMs are groups of individuals who get together in public or cyberspace, perform an unpredicted act, and quickly disperse into anonymity. Though the activities of these groups can range from dance performances to peaceful protests, numerous groups promote violent, extremist, or otherwise negatively disruptive behavior.
"Cyber flash mobs are recently becoming a widespread phenomenon that are not only of interest from a scientific standpoint, but also a concern for public safety and national security, as they may not always be amusing or docile in nature," Agarwal said. "More recently, an increasing number of deviant CFMs are found responsible for thefts and robberies. Such deviant cyber flash mobs are categorized as the new face of transnational crime organizations that could pose significant risks to social, political, and economic stability."
Agarwal's research transition efforts will support the consortium's vision to develop tools that can be used to combat threats. In the past, Agarwal's research on the blogosphere was transitioned into programs that help NATO public affairs officers and Department of Defense analysts access the information operations space and examine cyber warfare strategies and tactics in blogs and social media platforms.
"Improved capabilities for law enforcement professionals demonstrate the significant impact of the social media research of Dr. Agarwal and his students," said Dr. Lawrence Whitman, dean of the UA Little Rock George W. Donaghey College of Engineering and Information Technology. "We appreciate his work and all he does for our world, our community, and our college."
UALR says that the consortium will be made up of academic, industry, government, and laboratory partners throughout the country who will work closely with U.S. Immigrations and Customs Enforcement and other law enforcement organizations to establish a long-term productive relationship.
CINA will work with DHS components and other federal, state, and local law enforcement agencies to develop strategies and solutions for on-the-ground use by agents and officers to predict, thwart, and prosecute crimes. CINA will also contribute to the education and development of both university students and professionals working in the realms of prevention, prediction, investigation, and prosecution.
"By partnering with George Mason University and other institutions, our agents will be able to work with cutting-edge tools and research that will shape how we combat the growing threat of transnational crime," Derek N. Benner, acting executive associate director for Homeland Security Investigations, U.S. Immigration and Customs Enforcement, said in a press release.
This article is published courtesy of Homeland Security News Wire