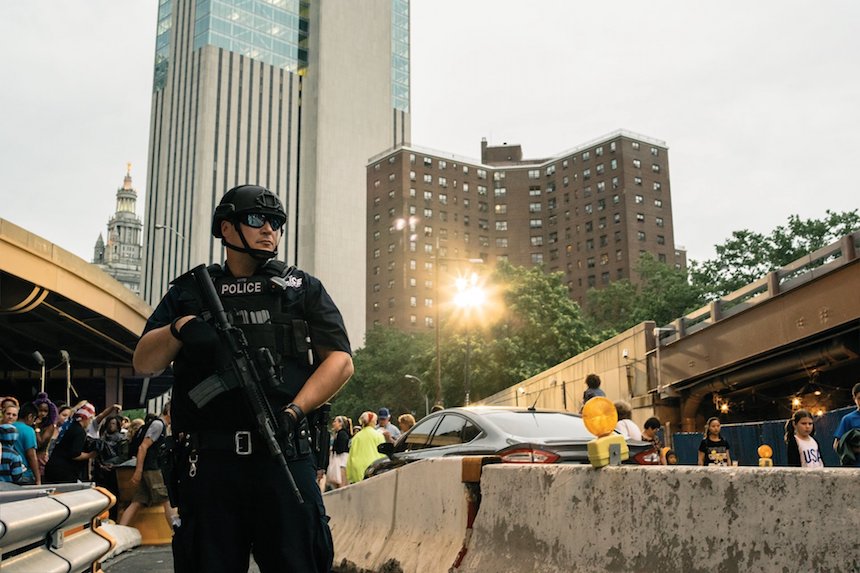 New York City emergency responders conducted a critical incident training exercise last Sunday morning at Grand Central Terminal, and tested out some new technologies provided by the Department of Homeland Security (DHS) Science and Technology Directorate (S&T).
The New York Police Department (NYPD), the Fire Department of New York (FDNY), the Metropolitan Transportation Authority Police Department (MTA-PD), New York State Police and the National Guard conducted the exercise to evaluate tactics, techniques, and procedures they would utilize while responding to a critical incident. S&T, through its National Urban Security Technology Laboratory (NUSTL) and Homeland Security Advanced Research Project Agency (HSARPA), inserted relevant technologies into the exercise to assess their capabilities to improve first responders' preparedness and response to a large-scale, urban, critical incident.
"We know that having the right technology in the hands of a first responder can save critical minutes or seconds — and reduce injuries and save lives," said DHS Under Secretary (Acting) for Science and Technology, William N. Bryan. "The needs of responders and the public are at the center of every decision we make as S&T works to leverage new technology to make our nation's first responders better protected, connected, and fully aware, regardless of the hazards they face."
S&T has engaged with first responders in seven similar exercises since 2013 in New York, New Jersey, and Massachusetts at schools, a movie theater, a synagogue, a subway station, a college, and a Major League Baseball stadium.
"The world we live in today demands that we have the training and capability to respond to incidents in any public environment. The recent horrific mass shooting in Las Vegas has unfortunately demonstrated that this exercise is timely and relevant," Bryan said.