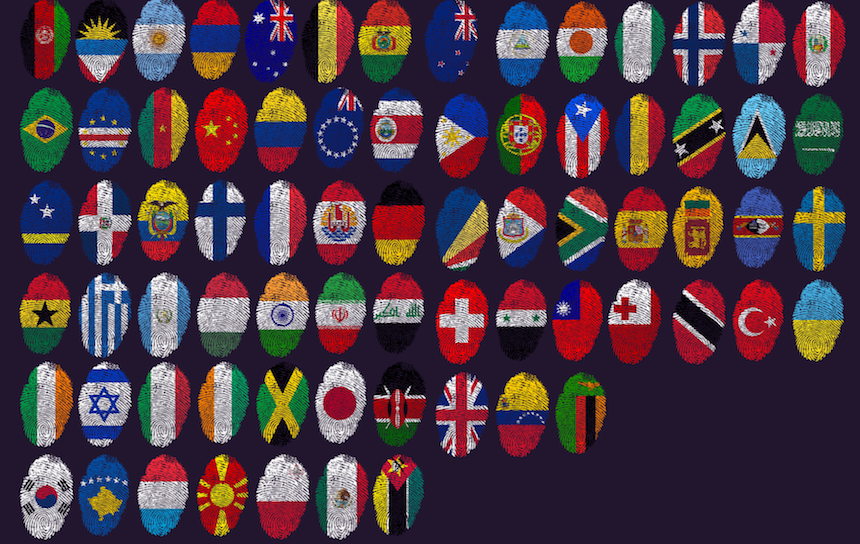 According to a report by Global Market Insights, the global biometrics market is expected to experience more than 300 percent increase in valuation by 2024, after being valued at $12 billion in 2016 and projected to surpass $50 billion by 2024. The projected exponential growth is a result of an increase in the application of biometrics in various fields, including healthcare, transportation, finance, communications (mobile devices) and security. Threats of data breaches from cybercrimes and identification errors that affect traditional identification methods have also caused an increase in the use of biometrics across industries such as retail and education.
Use of unique physiological data allows biometric systems to provide a more accurate identification and verification of an individual than traditional methods such as PINS, ID cards, and passwords. This advantage has resulted in a high conversion rate from traditional identification methods to newer biometric systems in both private and public work spaces, usually for authentication and attendance purposes.
Technological advancements in consumer electronics, specifically, smartphones, are pushing biometric systems to the mainstream. Samsung and Apple have adopted the use of fingerprint and facial recognition technologies in their new smartphones. The report also notes that rising investments in military and homeland security infrastructure is expected to drive the growth of the biometrics market in the next few years. Multimodal systems and cloud based solutions are also springing up and are predicted to have an increased influence in the biometrics market.
To this end, newer technologies are being developed to improve individual identification with advancements in hardware, readers, sensors, pattern recognition, and image & signal processing technologies. The primary technologies expected to influence industry growth in the projected period are:
Non-Automated Fingerprint Identification System (AFIS): The Non-AFIS market is anticipated to account for a high market share in the projected period. This is due to its broad application in various functions including cashless vending, workforce management, security on mobile devices, and law enforcement.
Iris recognition: The iris recognition market is projected to witness double digit growth in the projected period due to the adoption of iris scanning technologies in smartphones and other mobile devices on a mass scale.
Voice recognition: The Compound Annual Growth Rate (CAGR) of voice recognition was pegged at twenty-two percent during the forecast period. This is partly due to an increasing need for security in interconnected and digital devices, such as Intelligent Personal Assistants (IPAs).