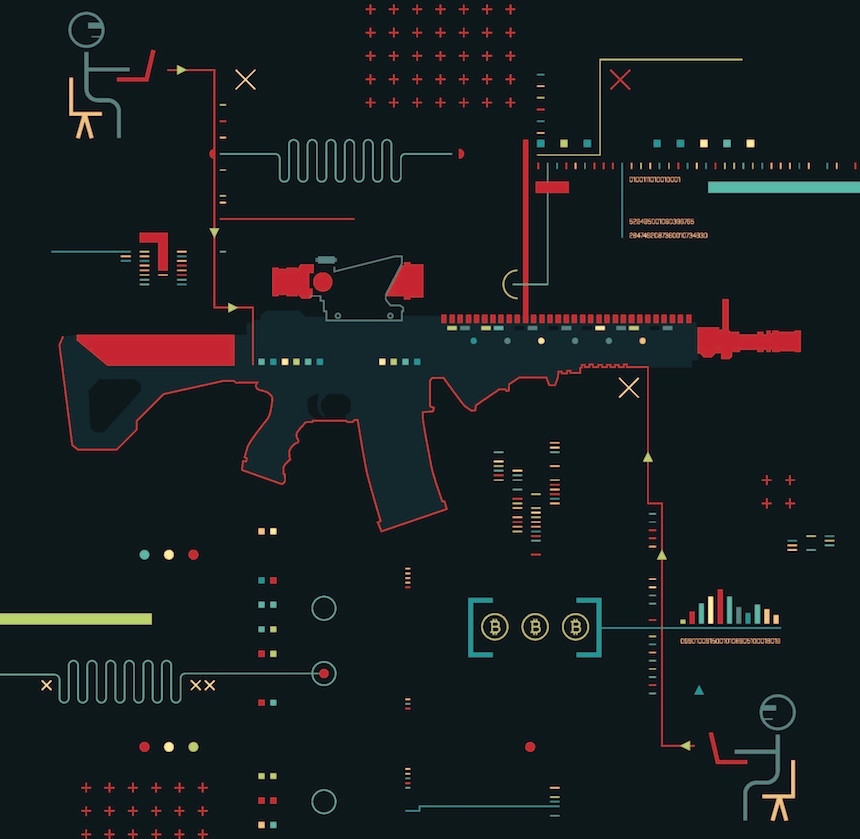 The Government Accountability Office (GAO) purchased two firearms on the dark web without disclosing required background information, as part of a review of the Bureau of Alcohol, Tobacco, Firearms and Explosives' (ATF) ability to regulate online firearm sales. The review requested by members of Congress also examined the ATF's Internet Investigation Center, tasked with monitoring illegal firearm transactions between buyers and sellers on the surface web, which is accessible via general web browsers, and the dark web, which requires specific browsers like Tor to access.
The covert investigation occurred between July 2015 and November 2017, according to an official report released last month.
On the dark web, GOA agents made seven attempts to purchase firearms, and two of those attempts were successful. In each attempt, agents did not disclose background information about their eligibility to possess a firearm. "Specifically, GAO agents purchased and received an AR-15 rifle and an Uzi that the seller said was modified so that it would fire automatically," GAO stated.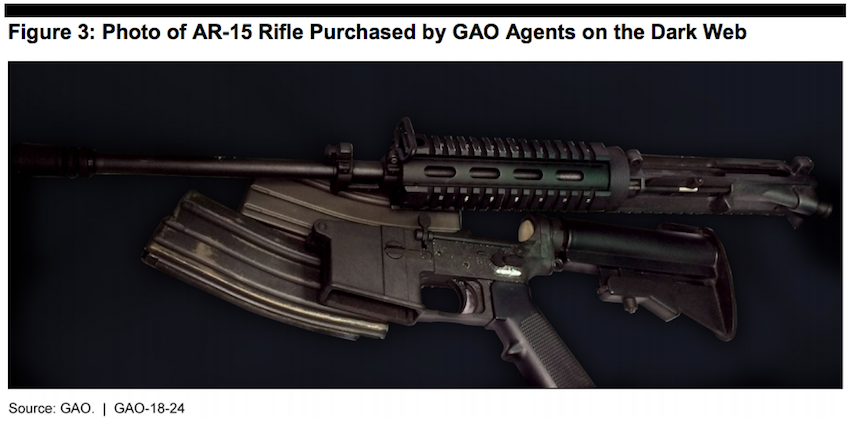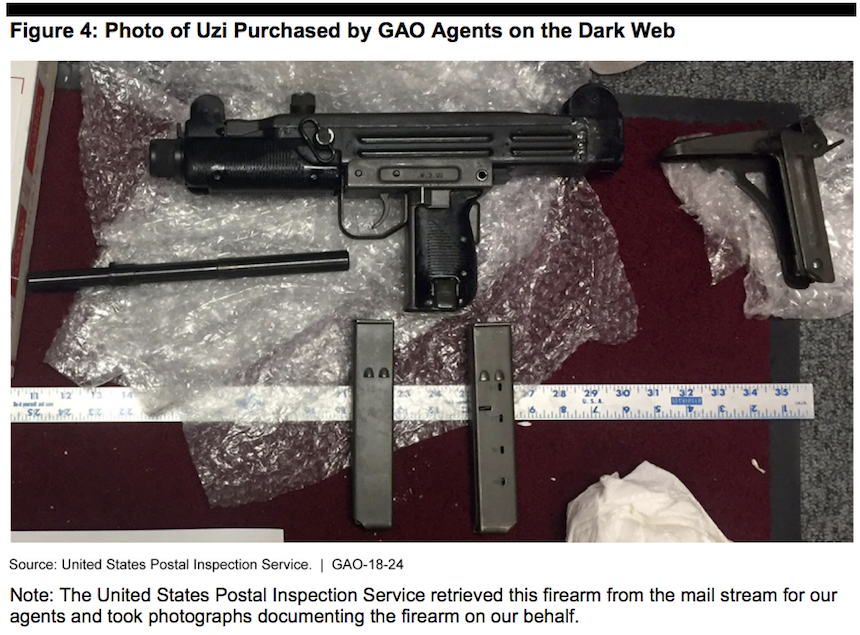 "GAO provided referral letters to applicable law-enforcement agencies for these purchases to inform any ongoing investigations." Both weapons in the successful transactions were shipped across state lines via the United States Postal Service. The other five attempts failed because sellers stopped communicating with the undercover agents, experienced technical difficulties, or refused payment from an escrow account.
On the surface web, GOA agents contacted sellers through gun forums and classified ads. "Of the 72 attempts agents made to purchase firearms on the surface web, 56 sellers refused to complete a transaction: 29 sellers stated they would not ship a firearm and 27 refused after the disclosure of the undercover identities' stated prohibited status," GAO stated. "Furthermore, in five of these 72 attempts, the accounts GAO set up were frozen by the websites, which prevented the agents from using the forums and attempting to make a purchase."
Between 2014 and 2016, the ATF arrested more than 12,000 prohibited firearms purchasers, according to the report. During the same period, the agency arrested 322 unlicensed dealers, 204 private sellers for transferring guns to disqualified buyers, and fifty-three more sellers for illegally selling firearms across state lines.