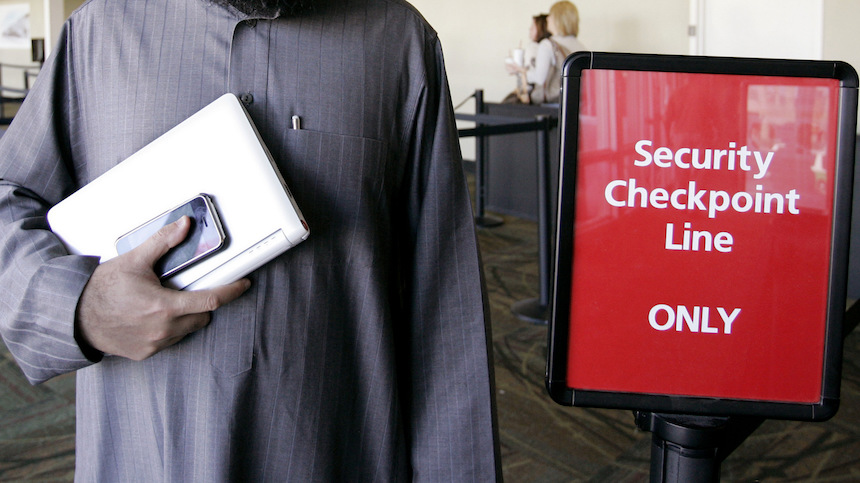 The State Department is planning to ask people who apply for visas to live and work in the United States, to allow government officials to review their social media post going back five years.
The State Department will also ask applicants for their email addresses and phone numbers, and for their work and travel history during the previous fifteen years. Applicants will also have to provide the names and dates of birth of immediate family members.
Gizmodo reports that the enhanced screening questions are part of the administration's tightening of border and entry control. The State Department notes that the new measures would apply only to individuals who have been identified as requiring additional security screening – for example, people who have travelled to countries and areas where known terrorist organizations are active.
The new policy would not ask visa applicants to provide their social media passwords, and government officials would not access the applicants' personal computers.
The State Department estimates that the new policy would apply to about 65,000 people a year, or about 0.5 percent of visa applicants. The State Department did not say whether visa applicants from specific countries would be more likely to be subjected to the added screening – although the department did say that more attention would be paid to foreign posts.
It is not clear whether the new measures would be mandatory. The State Department says that not supplying handles "will not necessarily result in visa denial," but applicants must provide a "credible explanation" for not revealing the info or risk having their visa denied.
Privacy advocates and immigration lawyers criticized the measure, saying that, for example, applicants who have simply forgotten past social media handles would see their visa application process slowed down. Moreover, the critics say, it is not clear that the new measures would help catch terrorists.
"The more effective tactics are the methods that we currently use to monitor terrorist organizations, not just stumbling into the terrorist who is dumb enough to post on his Facebook page 'I am going to blow something up in the United States,'" John Sandweg, a former senior official at the Department of Homeland Security, told Reuteers.
The information the State Department said it wants to collect by implementing the new vetting procedure covers:
• Travel history during the last fifteen years, including source of funding for travel;
• Address history during the last fifteen years;
• Employment history during the last fifteen years;
• All passport numbers and country of issuance held by the applicant;
• Names and dates of birth for all siblings;
• Name and dates of birth for all children;
• Names and dates of birth for all current and former spouses, or civil or domestic partners;
• Social media platforms and identifiers, also known as handles, used during the last five years; and
• Phone numbers and email addresses used during the last five years.
This article is published courtesy of Homeland Security News Wire.