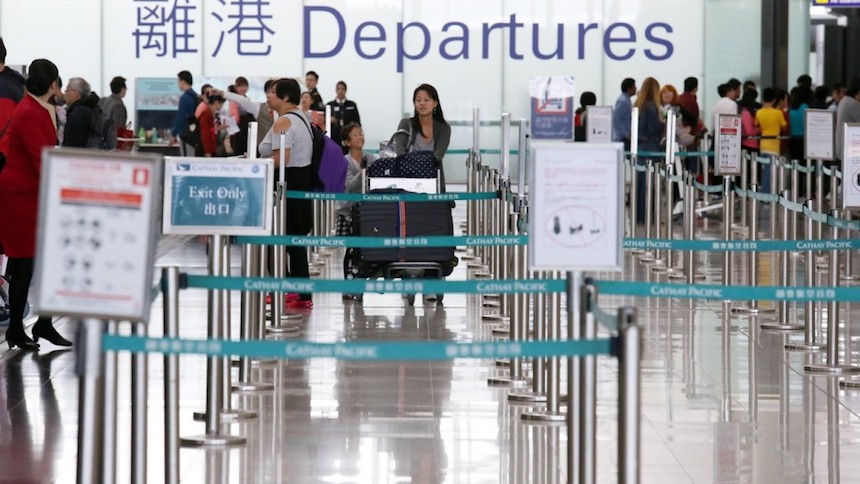 The United States will impose tough new security measures on all international flights bound for the United States.
DHS officials said 280 airports in 105 countries would be affected by the tightened security, affecting around 2,000 flights a day.
TSA said the new security measures, announced Wednesday evening, include enhanced screening of personal electronic devices and passengers, and bolstered explosive detection.
CNN reports that airlines have been warned that a failure to comply with these enhanced security measures would carry consequences, including banning laptops altogether on the airlines' U.S.-bound flights.
The new security measures would take effect within three weeks. Travel industry insiders say these measure will add to the screening time of the more than 325,000 airline passengers arriving in the United States each day.
U.S. security officials said that one goal of the news measures is to make it unnecessary to expand an in-cabin ban on large electronic devices, a ban which has been in force since March for flights from ten airports in eight Muslim-majority countries.
The ban came amid fears that ISIS bomb makers developed a way to conceal a powerful in electronic devices taken aboard aircraft.
The information on ISIS progress on developing such a device came from Israeli intelligence sources who managed to penetrate the secretive operation level of ISIS. Israeli intelligence agencies shared the information with U.S. counterparts on the condition that the United States not share it even with other close allies of both countries.
President Donald Trump carelessly revealed the information and how the United States obtained the information in a May White House meeting with Russian foreign minister Sergei Lavrov and Russian ambassador to the United States Sergey, in which he boasted that the United States had better intelligence on ISISthan Russia.
As a result of Trump's boast and Russia's leak of it, Israel – and, by extension, the United States — have lost that particular access to ISISinner circles. Israel has since restricted some intelligence sharing with the United States for fear that if some sensitive intelligence were conveyed, intentionally or inadvertently, to Russia, it would end up helping Iran and Hezbollah, which Israel regards as its main regional adversaries.