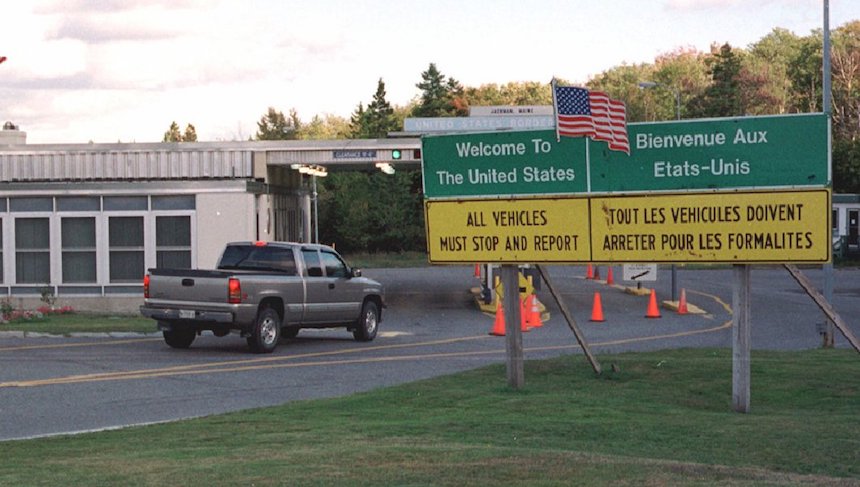 The U.S. Department of Homeland Security delivered to the Congress the Northern Border Threat Analysis Report describing the current threat landscape on the U.S.-Canada border and analyzing national security and other threats across the air, land, and maritime domains. The report was prepared in accordance with the reporting requirements of the Northern Border Security Review Act.
Although the Northern and Southern borders of the United States differ greatly in terms of climate, threat environment, and volume of cross-border flows, some of the same technological resources and border enforcement methods are effectively deployed at both borders. DHS also collaborates with other federal, state, local, and tribal partners, as well as our Canadian partners, to address border security-related issues. Intelligence coordination and sharing is critical for successful northern border operations.
This report offers a preliminary description of the Department's capabilities and gaps for our operations on the Northern border. DHS intends to build on the preliminary assessment offered in this report by updating its Northern border strategy and writing a corresponding implementation plan. The updated strategy will include measures that will allow DHS to evaluate progress toward addressing capability gaps on the Northern border. Upon completion, these documents will enable DHS to begin a formal capability assessment and generate requirements which will guide the Department's approach to making investments that will make the U.S.-Canada border more secure.
Current strategic guidance for DHS northern border operations is derived from several sources, including the 2014-2018 DHS Strategic Plan, the 2014 Quadrennial Homeland Security Review (QHSR), and the 2012 Northern Border Strategy.
To read the full public Executive Summary, click here.