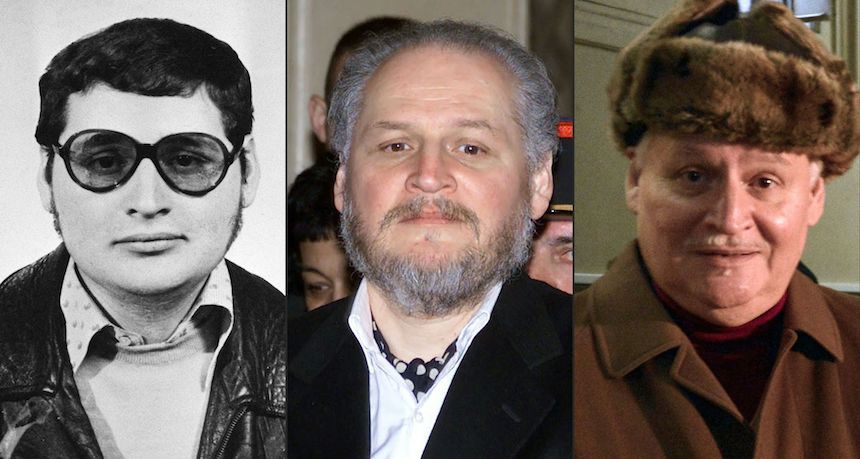 A French court found Carlos the Jackal – the Venezuelan-born Ilich Ramírez Sánchez, a leftist urban terrorist who carried out terrorist attacks in France in the 1970s and 1980s – guilty of killing two and injuring thirty-four in a 1974 grenade attack on a Paris drugstore.
The Mirror reports that the five judges have sentenced Sanchez to a third life sentence for a 1974 attack on a Paris drugstore.
During the 15-day special hearing in a special Paris court, the 67-year-old Sánchez denounced "an absurd trial" for a 42-year-old crime. Sánchez, the only to stand trial for the 1974 attack, had denied any involvement in the attack and argued there was no proof against him.
As he did in his previous trials, Sánchez, on the first day of the court hearing, declared that he had been "a professional revolutionary" since his teenage years. He complained of blatant "manipulations of justice" and alleged the investigation into the attack had been sabotaged. His rambling monologue was cute by the presiding judge, who instructed the defendant to keep his answers brief.
He was defended by his wife, Isabelle Coutant-Peyre, who also serves as his lawyer.
She criticized the lack of a jury, the absence of numerous witness, and other aspects of the legal procedure. She said that the Sánchez's legal team would appeal if he is convicted.
He is already serving two life sentences for the 1975 murder of two French police officers and an informant in Paris, and for masterminding attacks on two trains, a train station, and a Paris street that killed eleven people and wounded about 150 in 1982 and 1983.
At one time Sánchez was one of the world's most wanted criminals. Sometime in the mid-1980s he escaped to Khartoum, Sudan, and led a quiet life until 1994, when French special forces, in a daring commando raid, captured him and brought him back to France.
In 2011, before his earlier trial, Sánchez gave an interview to the Venezuelan newspaper El Nacional, in which he claimed to have killed up to 2,000 people in more than 100 attacks around the world. Until the interview, Sánchez had openly admitted only to taking seventy people hostage during a December 1975 OPEC meeting in Austria in December 1975. Three people were killed in that attack.
For more on Terrorism, Homeland Security News Wire