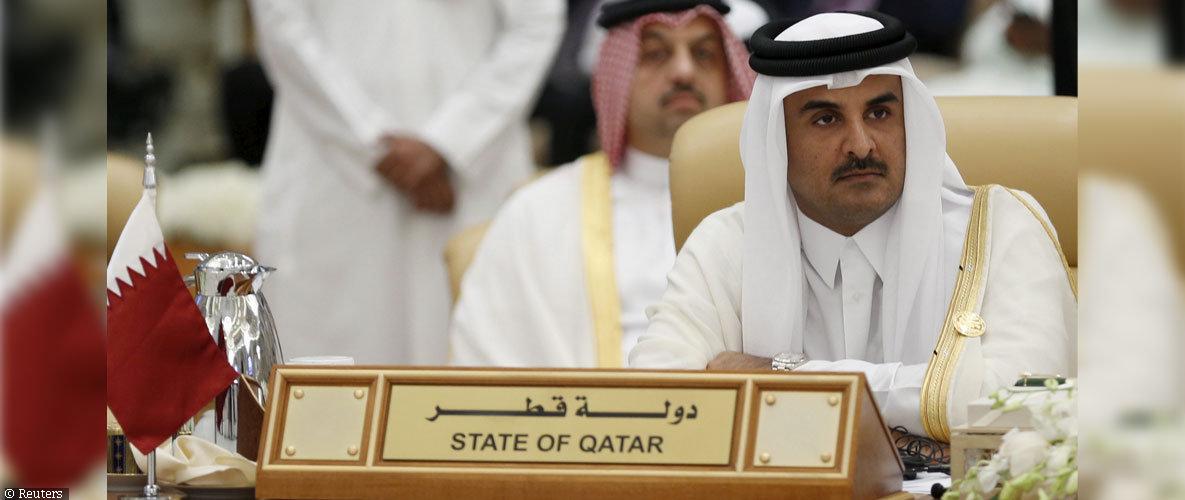 U.S. intelligence officials say Russian government hackers planted a false news story into the text prepared for release by the official Qatari news agency. The release of the Russian-manufactured story by the Qatari official news agency prompted Saudi Arabia and several of its regional allies to suspend diplomatic relations with Qatar and impose economic sanctions on it.
CNN reports that FBI cyber experts visited Qatar in late May to analyze a cyber breach which involved the Russian hackers placing a fake story with Qatar's state news agency.
Saudi Arabia, already irritated with Qatar's policies on several regional issues, then referred to the Russian-manufactured false report as the "last straw," leading it and its Gulf allies to impose a diplomatic and economic blockade of Qatar.
The blockade is much tougher than similar measures Saudi Arabia and its Gulf allies took in 2014.
The Qatari government said that the 23 May false news report quoted the emir of Qatar as making friendly remarks about Iran and Israel. The fake news story also quoted the emir as questioning how long President Donald Trump would last in office.
But the emir never uttered these words. Rather, Russian government hackers managed to insert the false story into the text prepared for release by the official Qatari news agency.
The Qatari foreign minister, Sheikh Mohammed bin Abdulrahman al-Thani, told CNN that the FBI had confirmed the hack and the planting of fake news.
"Whatever has been thrown as an accusation is all based on misinformation and we think that the entire crisis is being based on misinformation," he said. "It was started based on fabricated news, being wedged and being inserted in our national news agency, which was hacked and proved by the FBI."
Sheikh Saif Bin Ahmed Al-Thani, director of the Qatari Government Communications Office, confirmed that Qatar's Ministry of Interior is working with the FBI and the United Kingdom's National Crime Agency on the ongoing hacking investigation of the Qatar News Agency.
"The Ministry of Interior will reveal the findings of the investigation when completed," he told CNN.
Saudi Arabia, Egypt, the United Arab Emirates, and Bahrain announced on Monday they were severing diplomatic relations and closing air, sea, and land links with Qatar.
They accused the small but rich Gulf state of supporting and financing extremist and terrorist groups, and said Qatar was supporting the regional agenda of Iran.
U.S. officials told CNN that the Russian goal appears to be to cause rifts among the U.S. and its allies.
This article is published courtesy of Homeland Security News Wire.