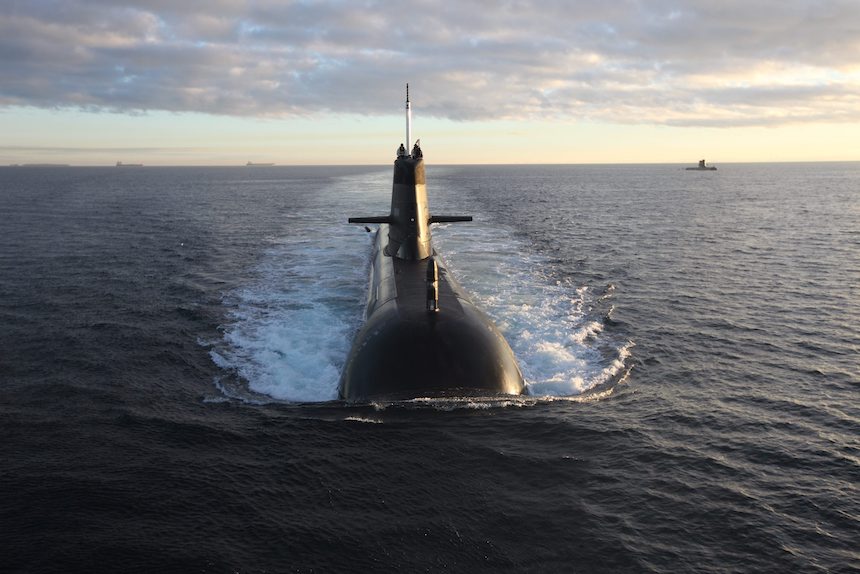 Dublin-based market researcher, Research and Markets, projects that the global Naval ISR (Intelligence, Surveillance and Reconnaissance) market will grow at a CAGR of 3.45 percent during the period 2017-2021. Increasing maritime tensions and rapid development of high-end naval vessels by countries, including the United States and China, is helping the industry gain momentum. "As modern combats involve a greater emphasis on surveillance and intelligence and information gathering with respect to enemy movement, armed forces are largely focusing on the incorporation and integration of sophisticated and advanced sensor systems into their naval vessels," the report notes.
Research and Markets highlights the open architecture trend in naval ISR systems, which allows easy introduction of new interfaces and new modes of interaction by ensuring simplicity of design and connectivity at minimum cost and with minimum impact on existing system components through the use of universal hardware and system software standards, standard application components, and well-defined interfaces.
The increasing production of submarines highlights countries' emphasis on naval surveillance and intelligence gathering with respect to enemy movement. Submarines are also being designed with improved stealth and endurance capabilities that render greater functionality for a wider range of missions than possible earlier. Militaries are investing in development and procurement of agile and powerful submarines that can be deployed for a range of operations during combat as well as peace for survey, surveillance, research, and nuclear deterrence. As underwater warfare evolves, there is a strong need for the development of sophisticated navigational and radar systems for submarines. These detection capabilities are vital to maintaining a competitive edge.
The report cautions on the rapid development of countermeasure systems that coincide with the deployment of sophisticated naval ISR systems to neutralize the effectiveness of radars and sonars in detecting naval missiles, aircraft, and others.
The U.S. Defense Advanced Research Projects Agency (DARPA) reached a $13.4 million modification contract with BAE Systems Electronic Systems in 2016 to move from a phase-two to phase-three Adaptive Radar Countermeasures (ARC) program. The program is directed toward increasing the complexity and realism of ARC testing. The program was initiated in March 2013 with a 30-month $36.7 million ARC phase-one contract for algorithm development and component level testing. Phase two involved the integration of the algorithm into an EW payload and extensive testing against closed-radar simulators. The three-phase program is expected to be complete in 2018.
According to the Research and Markets report, BAE Systems, General Dynamics, Lockheed Martin, Raytheon, and Thales will lead market in the coming years, with other prominent vendors including ATLAS ELEKTRONIK, Harris, Leonardo DRS, Northrop Grumman, and Ultra Electronics.