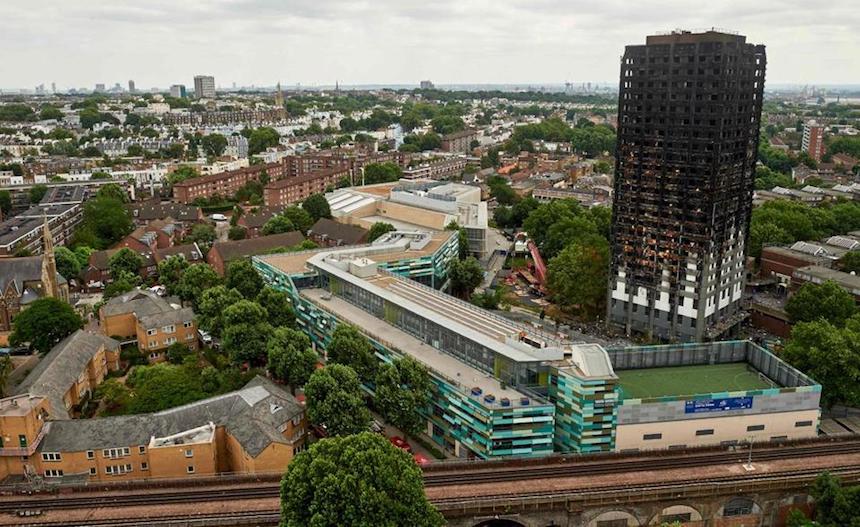 British Prime Minister Theresa May told the House of Commons on Thursday that investigators have found combustible cladding on "a number" of publicly owned tower blocks similar to Grenfell Tower.
"Shortly before I came to the chamber, I was informed that a number of these tests have come back as combustible," she said.
The prime minister's said her office estimated that 600 high-rise buildings in England have cladding similar to Grenfell Tower.
"We are obviously in touch with all the local authorities to encourage them to urgently send us the samples and then we will carry out the checks that we need," the prime minister's spokeswoman said.
CBS News reports that May has launched a public inquiry as well as a criminal investigation after at least seventy-nine people were killed last week in a fire in the 24-story Grenfell Tower. Experts are now studying the aluminum composite material to see whether it contributed to the rapid spread of the fire.
The fire engulfed the building in less than an hour. It was the worst fire in the United Kingdom since the Second World War.
"We cannot and will not ask people to live in unsafe homes," May said. She also apologized for mistakes leading to the aftermath of the disaster and said "no stone will be left unturned" in the judge-led inquiry.
"For any guilty parties, there will be nowhere to hide," she added.
Warnings from residents regarding fire safety at Grenfell Tower went unheeded, as the cladding was installed for beautification and insulation. The cladding was added as part of a major refurbishment of the tower, which was completed last year.
"This has been a wake-up call for the whole country," said opposition leader Jeremy Corbyn. "At least 79 people are dead – it is both a tragedy and an outrage because every single one of those deaths could and should have been avoided."
The tragedy has cost at least one officials his job. Nicholas Holgate, the chief executive of the Kensington and Chelsea council, was forced to resign Thursday, after the Communities Minister Sajid Javid instructed Nicholas Paget-Brown, the leader of the council, to seek Holgate's resignation.
"Despite my wish to have continued, in very challenging circumstances, to lead on the executive responsibilities of the Council, I have decided that it is better to step down from my role, once an appropriate successor has been appointed," Holgate said.
May said it was right that Holgate resigned.
Holgate had come under criticism for the manner in the local authorities struggled to handle the aftermath of the Grenfell Tower fire.