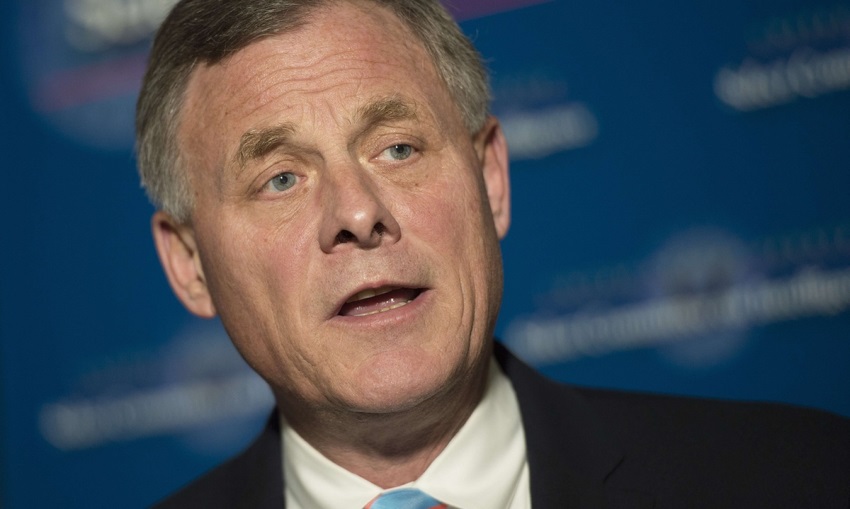 Senator Richard Burr (R-North Carolina), chairman of the Senate intelligence committee, said that terrorists who are citizens of Visa Waiver countries – and who, therefore, can travel from Europe to the United States without a visa — pose a more serious threat to U.S. security than refugees from Syria.
Burr agrees with other GOP lawmakers that there should be a "pause" in admitting Syrian refugees to the United States, but said that coming to the United States as a refugee is not the most likely route open potential terrorists.
"I'm probably more concerned with the visa waiver program today," Burr told reporters after a two-hour briefing on Tuesday.
"Because we're in Europe already and I wanted to go the United States and I was not on a watch list or a no fly list, the likelihood is I would use the visa waiver program before I would try to pawn myself as a refugee and try to enter under false documents," he said.
The Hill reports that Senator Dianne Feinstein (D-California), vice-chairman of the intelligence committee, said that around 13 million people enter the United States each year through the Visa Waiver program, but she also understands that more than 40 million stolen travel documents are on the black market in Europe.
"We need to look at that and explore what the options are how to make prudent changes that don't impact our economy dramatically but do offer a significant measure of protection," she said
Burr estimated that ISIS is now active in thirty countries. He said he supported growing demands for a review of encryption technology used by Apple and other companies which makes it difficult, if not impossible, to retrieve data from communication devices. "We need to begin the debate on what we do with encrypted networks because it makes us blind to the communications and to the actions of potential adversaries," he said.
"We can't tell you today specifically that they were using a specific encrypted platform. We think that's a likely communication tool because we didn't pick up any direct communication [before the attacks].
"I think it's safe to say there are probably thirty end-to-end encrypted software packages that you can download for free and, given the fact of iTunes and PlayStation, the number of apps that are added on a weekly, monthly, yearly basis, I think we anticipate that everything from this moment forward will have an encrypted communication to it. Now is the time for us to act," he said
Burr said he was concerned over Silicon Valley technology companies' failure to cooperate [with law enforcement] in the past. "The reality is that we don't expect this to be received extremely well by companies that market their products based upon the fact that they have end-to-end encryption.
"We don't have a responsibility to sell their products. We have a responsibility to keep America safe and this committee is going to stay focused with our intelligence community, our law enforcement, to do that exactly that and if it means that people are going to have to change their business models, then so be it. At the end of the day America's safety is the absolute number one issue."